Copywriting is the art of writing texts that persuade people to buy something or perform a certain action. It is an essential part of modern advertising and online marketing. But what exactly does copywriting mean? You can find out here.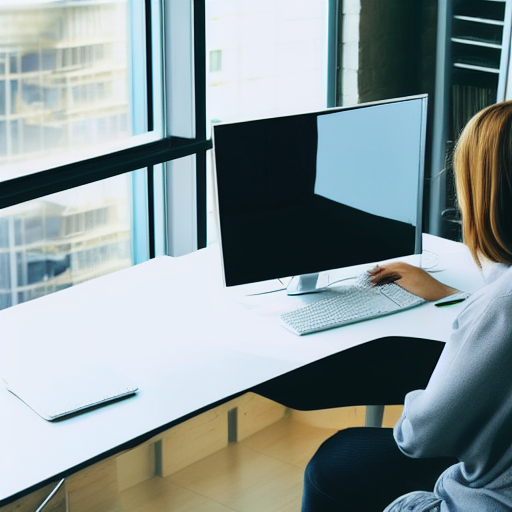 Copywriting is a technical term from marketing and refers to the art of writing advertising. The copywriter's job is to formulate the advertising message of a product or service in such a way that it should appeal to the consumer emotionally and motivate him or her to act (buy). It doesn't matter whether it's a TV commercial, a newspaper ad or a billboard – in all cases, the copywriter has to find the right words to reach the target audience.
The history of copywriting
Copywriting is the art of selling through copywriting. It is a form of advertising that targets the persuasive power of writing to get people to buy something or perform a certain action. The history of copywriting dates back to the 19th century, when the first copywriters began using engaging and persuasive writing to sell products and services to their customers. Since then, copywriting has evolved greatly and is now an essential part of any successful marketing and sales strategy.
Why do you need copywriting?
The motivation of people is to achieve a certain goal. This can be learning a new skill, improving in a hobby, or even realizing a personal dream. Nevertheless, it is often difficult to achieve these goals alone. In such moments, copywriters can help by writing engaging and persuasive copy. A good text grabs the audience from the beginning and captures their attention until the end. The information must be precise and to the point so that the reader does not get bored or lose interest. At the same time, the style should be appropriate to the audience – the better the response of the writing to the audience, the greater the likelihood that the writing will serve its purpose.
What does copywriting mean in marketing?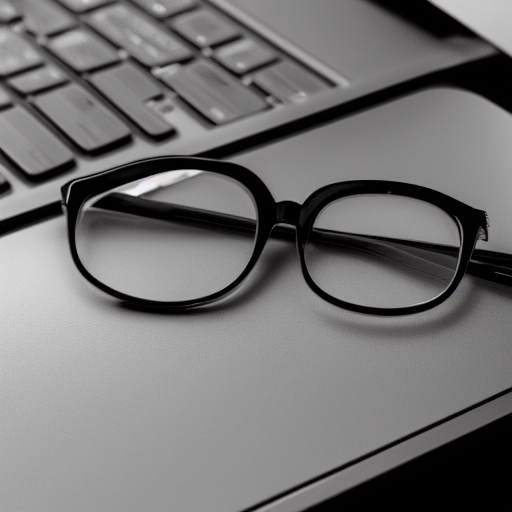 Copywriting is used in marketing in many different areas. This includes advertising, PR, content marketing and email marketing. In all these areas, the ability to write persuasive texts plays a crucial role. In advertising, for example, copywriters often have to find creative solutions to promote products or services with the right words. At the same time, the text must not be too offensive and must comply with the regulatory framework.
In public relations, it is also important to write interesting texts for the company's clientele in order to convince them of its work. Unlike advertising, however, the focus here is not on selling directly, but rather on creating trust with the company. Content marketing often relies on blog articles or other online copy to engage an audience with a website or brand. Often, however, the focus here is once again on sales – for example, by placing products directly at the end of an article.
Email marketing, on the other hand, thrives on personalized text and usually builds lists consisting of short messages to remind customers of a company again and again and, if necessary, to encourage them to make a purchase. In the following sections you will get more information about the respective terms.
It's one of the most effective ways to get your customers' attention and get them to buy something from you. You may not know it, but the world of marketing has changed a lot in recent years. The old days of having to be flashy with loud and intrusive advertising to get attention are a thing of the past. Instead, content marketing is going strong these days – and for good reason! Content marketing is a strategy where companies create relevant and engaging content for their audience – content like blog articles or videos. Once this content is online (on your website or social media), you can start driving traffic (and potential customers) to your business.
It is an essential ingredient to get people's attention and make them perform a certain action. This can be buy, sign up or share. If you are able to write good advertising for your company or product, you have the power to convert potential customers into enthusiastic customers (or buyers). The core of any good ad copy is to offer something to the reader and convince them why exactly this offer is interesting to them – regardless of whether it's a new pair of shoes or an e-book download. In both cases, as an advertiser, we have to find out what problem the potential customer has and how our offer can solve it or is even better than all the other possible solutions he already knows.
It has its own style. This one is short, crisp and to the point. The important thing is to grab the reader's attention and get them to take the action you want them to take. Writing from an email copy is an art form. There are some basic rules you should follow if you want to compose effective email copy.
Use a unique voice and personality.

Write short sentences and paragraphs. Most people read email on their cell phone or tablet, which means they have less time and patience to wade through long texts. So keep it short and sweet.

Use bullets and subheadings to make the text scannable. This way, the person being addressed can quickly see what the email is about and decide whether they want to read on or not.

Get your message across clearly. your audience should know exactly what you want from them at the end of your email. Whether it's a purchase, a request for feedback, or something else, make sure your call to action is clear.

Try out different formats and lengths. The best way to find out what works for your audience is to try out different formats and lengths and see what elicits the best response.
Important basics of copywriting
There are some important basics you should keep in mind when copywriting. This includes, firstly, that the text should be clear and understandable. Make sure that you do not use unnecessary technical terms and that your text is as generally understandable as possible. Second, you should always keep your audience in focus. Write your text as if you were talking to a person in person. Use casual and pleasant language and make sure the text is interesting and varied.
Here are the most important basics once again at a glance:
Choosing the right words is crucial.

Propositional sentences are stronger than questions.

Short sentences and paragraphs work better than long texts.

Use active language to get your message across.

Personal stories are more convincing than facts and figures. – At the end, your text should include a call to action.
What's important in copywriting these days?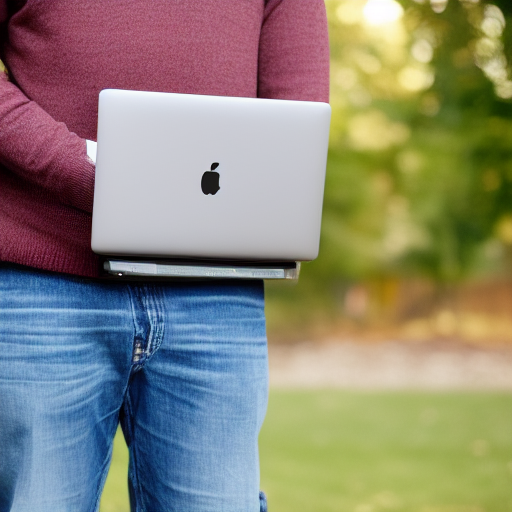 Copywriting is a skill that becomes increasingly important as more content exists online. It's about writing clear and understandable copy that engages the reader and sets them apart from the competition. A good copywriter can have a huge impact on the performance of a website or online store. Because good texts are not only crucial for a high conversion rate, but can also help a website to rank higher in search results.
What are the tasks of a copywriter?
The most important task of a copywriter is to write texts that should convince the reader. These can be advertising texts, sales texts or even information texts. A good copywriter must be able to formulate his thoughts in an understandable and convincing way. Furthermore, he should have a good sense of which arguments resonate with which audience.
Some tasks of a copywriter at a glance:
Finding ideas for advertising material

Copywriting design

Creation of concepts for advertising campaigns

Revision and optimization of texts

Maintaining customer relations
Tips for good copywriting
Copywriting is the art of writing texts that should not only inform, but also convince and sell. Whether it's an ad copy, a product description, or a blog article, good copywriting is always clear, understandable, and compelling. The best copywriters have a knack for words and a sense of what arguments resonate with their audience. They know how to attract attention and generate interest – and how to convert that interest into a conversion (for example, a purchase) in the end.
When writing advertising copy, there are a few things to keep in mind. First, you need to know who your audience is and what they are interested in. You should also present a strong point of view so that the reader knows what your text is about. You also need to provide readers with background information and use personal stories to prove why your point of view is correct. Last, you should end the text with an uplift – something that gives the reader hope or shows them what they can do to improve their situation.
The rules for a good blog article are exactly the same as for all other texts: a clearly formulated goal, a strong thesis and consistent argumentation. In addition, the text should be informative and interesting. After all, you want to attract readers and not scare them away with the first paragraph. So, the most important thing when writing blog articles is the structure of the text. It should be catchy, make the reader curious and take them by the hand step by step to present your thought processes. Of course, there is no hard and fast rule about how long a blog article has to be – but usually 500 to 800 words is enough to offer the reader something new or present interesting information.
No more blog ideas? Useful tools like neuroflash can help. Just type the topic you want to write about and key words into the fields and the KI Text Generator will do the rest.
In addition to classic advertising, the product description is another important factor that is crucial for sales success. It is not only important that the product description is correct and meaningful, but also the writing style should be convincing.
Product descriptions should be clear and concise. You need to get the reader to buy the product without giving too many technical details. Write the text in such a way that even a layman can understand it. Use simple and clear words. Pay attention to spelling, grammar and punctuation. Have someone else read the text before you publish it – that way you'll spot errors you might not notice yourself.
Are you an entrepreneur or self-employed and have difficulty putting your products into words? Again, neuroflash can help you. All you have to do is enter the features of your product and your brand name. And you're ready to go.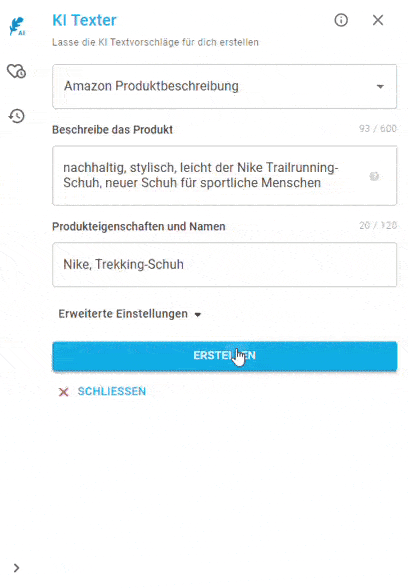 Frequently asked questions & answers
What does copywriting mean?
Copywriting is a form of writing that aims to write specific content in such a way that it grabs the reader's attention and moves them to action.
What is copywriting used for?
Copywriting is mainly used in advertising and marketing.
What are the goals of copywriting?
The goals of copywriting are attention, interest, and call to action.
Remember that your audience is always your top priority – so your writing should be focused on their needs and interests.

Make sure your text has a clear structure and a common thread – this will make it easier for your readers to understand and read.

Use language that is familiar to your audience – that way you can make sure your writing is well understood.

Think carefully about the message you want to convey in your writing – that way you can make sure it gets across.

Make sure your text is engaging – this will make it more interesting and appealing to your readers.
So, what does copywriting mean? It is an art that knows how to use words in a way that appeals to the reader and moves them to action. So it's not just about just writing copy, it's more about the method you use to get your message across. Copywriting is a critical component of any successful marketing campaign and can make the difference between success and failure. So when you're planning your next marketing campaign, be sure to think about how best to get your message across – copywriting can help.