If you have a blog or website, you know how important it is to find the right keywords. The right keywords can make the difference between successful content and a website that completely sinks in the search results. In this article, I'll show you how to conduct a successful keyword research and what mistakes you should avoid.
What is a keyword and what types of keywords are there?
A keyword is a word or phrase that describes a specific content. Most search engines use keywords to index web pages and deliver search results. There are different types of keywords that can be used for search:
Search terms: These are the words or phrases that users type into a search engine to search for websites, products, or services.
Keywords: These are specific words or phrases that webmasters use on their websites to let search engines know what content is on their website.
Short Tail Keywords: These are general keywords that contain only one or two words.
Long-tail keywords: These are longer and more specific keywords that are often used to search for specific products or services.
Niche keywords: These are very specific keywords that target a small audience.
How do I do keyword research?
Keywords are the basic building block of any successful SEO strategy. Without the right keywords, you won't be able to reach your audience and your competitors will overtake you as well. But what exactly is keyword research and how can you find the right keywords? To successfully research keywords, there are a few things you need to keep in mind:
First of all, you should know what exactly you are looking for. Want to find keywords for a new website? Or do you want to find out which keywords your competitors are ranking for? Both are important and can help you find the right keywords. Secondly, you should know what types of keywords there are. All types of keywords have their advantages and disadvantages, so you should look at all options before you decide. Short tail keywords, for example, have the advantage of being generic and therefore easier to rank for. However, long tail keywords are more specific and therefore usually have a higher conversion rate. So if you are conversion oriented, then you should go for long tail keywords.
No matter what type of keyword you decide to use, there are a few things you should keep in mind if you want to find the right keywords. First of all, you should make sure that your keywords are relevant. This means that your keywords should have something to do with your website or blog. Otherwise, you could get traffic from searchers who aren't really interested in what you're offering.
Secondly, you should make sure that your keywords have search volume. If no one is searching for your keywords, it won't do you any good to rank for them. Here you can research the search volume for different keywords using different keyword tools, which we will discuss in more detail in the next subsection.
Third, you should also research the competition for different keywords. The more competition there is for a particular keyword, the harder it will be to rank with it. So, if you find a keyword with a lot of competition, then you should consider whether it is worth ranking with it or if it is better to take another keyword with less competition.
What are the best keyword research tools?
There are many different keyword tools on the market, but not all of them are equally useful. To get the best results, you should use a tool specifically designed for keyword research. First of all, you should think about the scope of your research. Should you only want to research a few keyword ideas to write a blog post from, free tools will suffice. However, if you want to create extensive keyword lists for your entire website, you should look at professional tools. Some of the most popular and effective keyword tools are: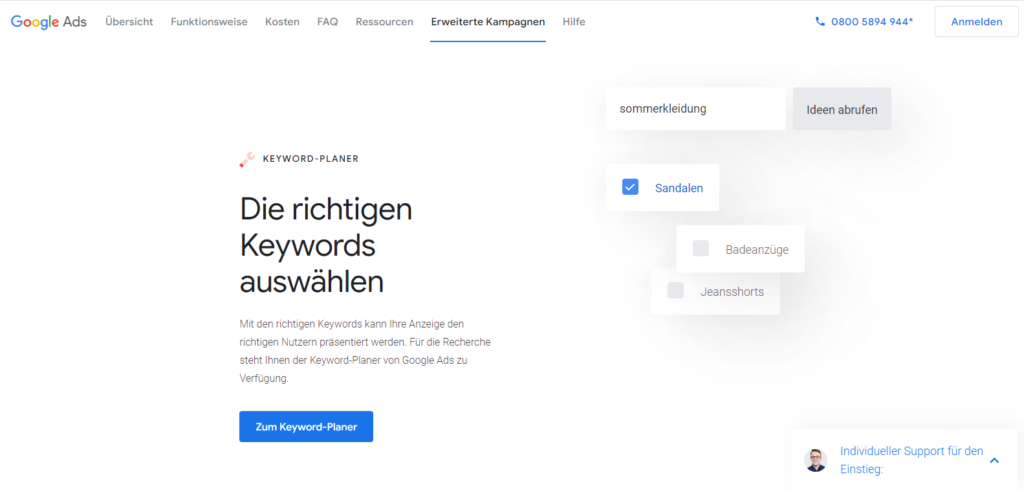 Google Ads Keyword Planner is one of the most widely used keyword research tools and offers a wide range of useful features. It can help you find new keywords and check search volumes for existing keywords.
Google Trends is a keyword tool that shows you how the search volume for certain keywords has changed over time. This is useful to see if a keyword is gaining or losing popularity.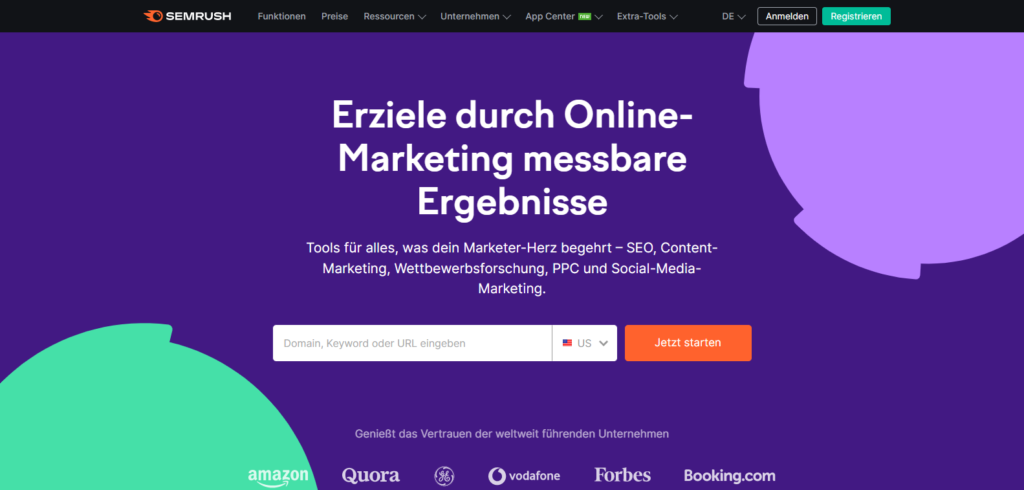 SEMrush is a comprehensive keyword tool that can be used not only for keyword research, but also for competitor analysis and monitoring rankings.
KW Finder is a simple and intuitive keyword research tool that is especially helpful for searching long-tail keywords.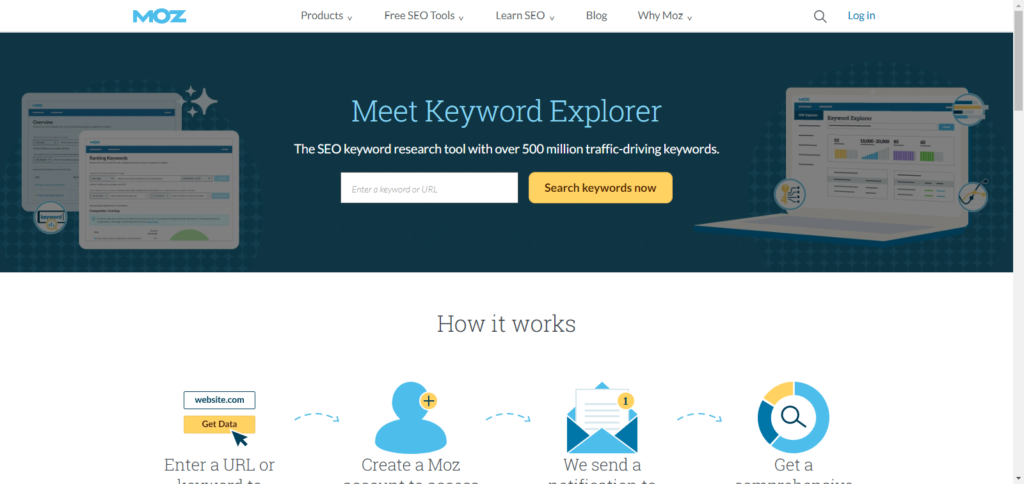 Moz offers a number of helpful SEO tools, including Moz Keyword Explorer. This tool helps you find the right keyword ideas and provides detailed information on search volume and competition.
Ahrefs is a powerful tool that helps you analyze your competitors, find new keyword ideas and improve your own website.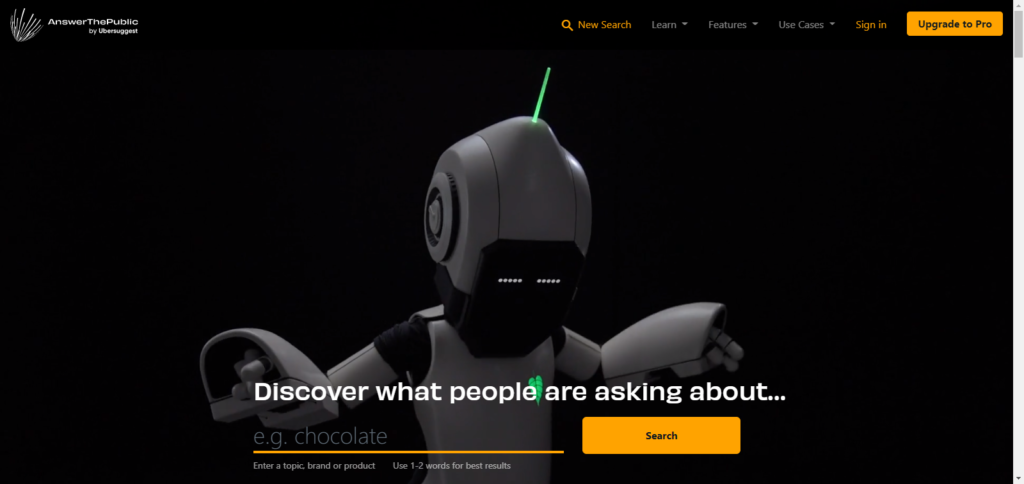 AnswerThePublic is a free online tool that helps you explore the questions and concerns of your customers and potential customers. With this knowledge, you can better align your content and your brand with the needs and desires of your target audience and also find appropriate keywords.
How do I use keywords in my online marketing?
So far, you've learned how to conduct successful keyword research. Now it's time to use the keyword ideas you've found in your online marketing. Because only if you use the right keywords, you can be found by the search engines.
The best place to start is with your website. Usually, you have the most control over which keywords you use there. Be careful not to overuse your chosen keywords, as this is considered keyword stuffing and can get your site penalized. A good guideline is that a keyword should make up about 2-5% of the total words on your page. Also, you should use your keywords in the different subpages and sections of your website. This way, search engines and visitors to your website can better see what the page is about.
If you use the right keywords and the right keyword count for your website texts, you can also find out with a tool. AI-based tools like neuroflash are very useful here. With neuroflash you can analyze which keywords you should include in your texts and how often:
In addition, neuroflash can help you to automatically create texts that are already populated with desired keywords. This way, different text types such as SEO meta descriptions or even long texts can be created in just a few clicks: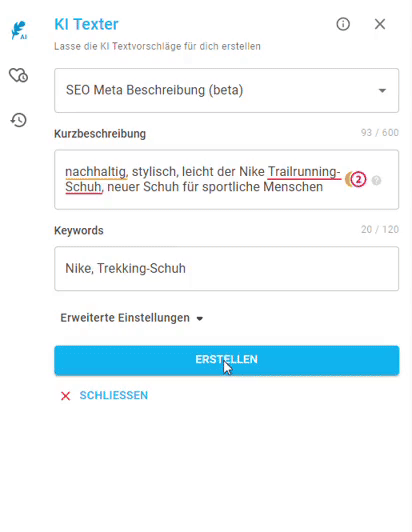 Besides onpage optimization, offpage optimization is also important. This includes, for example, setting backlinks on other websites or social networks. Again, it's important that you use your keywords correctly and don't use too many. Because otherwise it could quickly be seen as spamming. In addition to search engine optimization, you should also increase the reach of your website. For example, you can write guest articles on other websites or do social media advertising. Again, use the right keywords so that people searching for them will come across your article or website.
If you follow the tips, you can be sure that you will use the right keywords in your online marketing and thus be found by more people.
What mistakes should you watch out for when doing keyword research?
Keyword research is a fundamental part of any successful search engine optimization, but many website owners make some mistakes in the process. First of all, you shouldn't just put any words into your content in the hope that Google & Co. will find them. Rather, you should think carefully in advance and research which terms best fit the theme of the website and where they should be placed.
However, a big mistake that many make when doing keyword research is to focus too much on the major search engines like Google. Of course, it is important that your site ranks well in Google, but you should not forget that there are other search engines – and not only in Germany, but worldwide. So ask yourself the question: where are my customers looking for what I offer? Then start searching for the appropriate keywords for these search engines.
Another mistake is to be blinded by the suggestions of Google or other search engines and simply adopt them 1:1. Of course, these suggestions can be helpful and provide a good starting point – but Google's algorithm is built differently than your website. So you should always check carefully whether a particular keyword actually makes sense and fits.
Conclusion - The most important keyword research findings
Now that we've covered the basics of keyword research, we can move on to the insights we've gained from this process. In the process, we learned the following points in particular:
Finding the right keywords is crucial for the success of a website.
Keyword research is a complex and involved process that can take a lot of time. Therefore, one should take advantage of various tools to optimize the process.
There are several ways to research keywords. The best method depends on the particular goals and resources.
When doing keyword research, it is important to find both general and specific keywords.
Keywords must be used properly in the content of the website to drive online marketing.
So, to sum up, regular keyword research is important to bring a breath of fresh air to your blog and to check that your offer is up to date.