Many people love quizzes – and not without reason! After all, through a quiz you can not only be entertained, but also learn something. If you want to create an entertaining quiz yourself, it's not that hard. In this article, you'll learn the best way to do that.
What should the quiz be about?
Of course, if you want to create a quiz, you first need to think about what exactly it should be about. This can be a general theme quiz where the questions are from different categories. Or it may be a specialty, for example, on film and television. Again, the better you know the subject, the easier it will be for you to ask interesting and tricky questions. So think carefully about how much time and effort you want to put into creating the quiz before you decide!
How many questions should the quiz contain?
There is no hard and fast rule about how many questions a quiz should contain. As a rule, the number depends on how complex the topic is. If you want to create a quiz about a very complex topic, then you should include as many questions as possible so that the participants have enough time to answer all of them. If, on the other hand, you want to create a quiz on a simple topic, then often as few as 10-15 will do.
There are different types of digital marketing goals you can achieve. These include:
What types of questions are suitable for a quiz?
Some people are just naturals when it comes to asking entertaining trivia questions. But don't worry, even if you don't belong to this circle, you can create an entertaining quiz. There are different types of questions that go well in an online quiz.

Brainteasers:


This type of question tests the logical thinking of the participants and is therefore particularly popular in knowledge games.

Questions on current topics:

Quizzes on current events or TV shows are particularly popular. Here, participants can put their knowledge to the test and learn something about current topics at the same time.

Truth questions:

This type of question is particularly entertaining because the solutions are often funny or surprising. Truth questions are best suited for smaller groups where all participants know each other well.
If you still run out of quiz questions, you can also access tools like neuroflash. This AI text generator writes high-quality texts at the push of a button and based on your own specifications.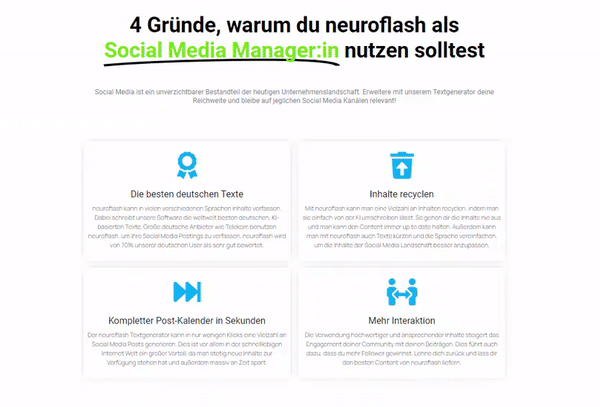 Its functions also include generating quiz questions and matching answers. This way you can make sure you don't run out of ideas and keep your online quiz interesting and entertaining.
How can you evaluate the results?
There are several ways to evaluate the results. For example, you can count the number of correct solutions per question to determine which ones were the most difficult. Or you can compare the participants' answers and see how well they did. Another option is to divide the quiz into different categories and determine a winner for each category. For example, you can find out which participant knows the most about celebrities or who answered the most quiz questions correctly. However you evaluate the results, it is important to tell participants how they are performing. This allows them to see if they have improved and where they still need to improve.
Below you will find a few tips for the design:
1. make sure your quiz has a clear theme.
A good quiz should have a clear focus and not deal with too many different topics. For example, if you want to create a movie quiz, you should not load it with general questions about the history of the movie. Instead, you should focus on certain aspects of the movie, such as the plot, the actors, or the music.
2. make sure your questions are interesting and varied.
A good quiz should not only consist of multiple choice questions. Instead, you should try to design a variety of questions to keep it interesting for all players. For example, you can include true/false, fill-in-the-blank, or open-ended questions.
3. avoid putting too many questions in one quiz.
If your quiz gets too long and too extensive, players will soon get tired and frustrated. Instead, try to limit the length to 10-15 questions.
4. design your questions so that they are easy to understand.
If your questions are too complex or confusing, players will soon give up and not want to play the quiz. So make sure they are clear and concise.
5. make sure that your answers are correct.
Nothing is more frustrating for players than an online quiz with wrong answers. So make sure you research thoroughly and correct any mistakes before you publish your quiz.
Examples of fun and entertaining questions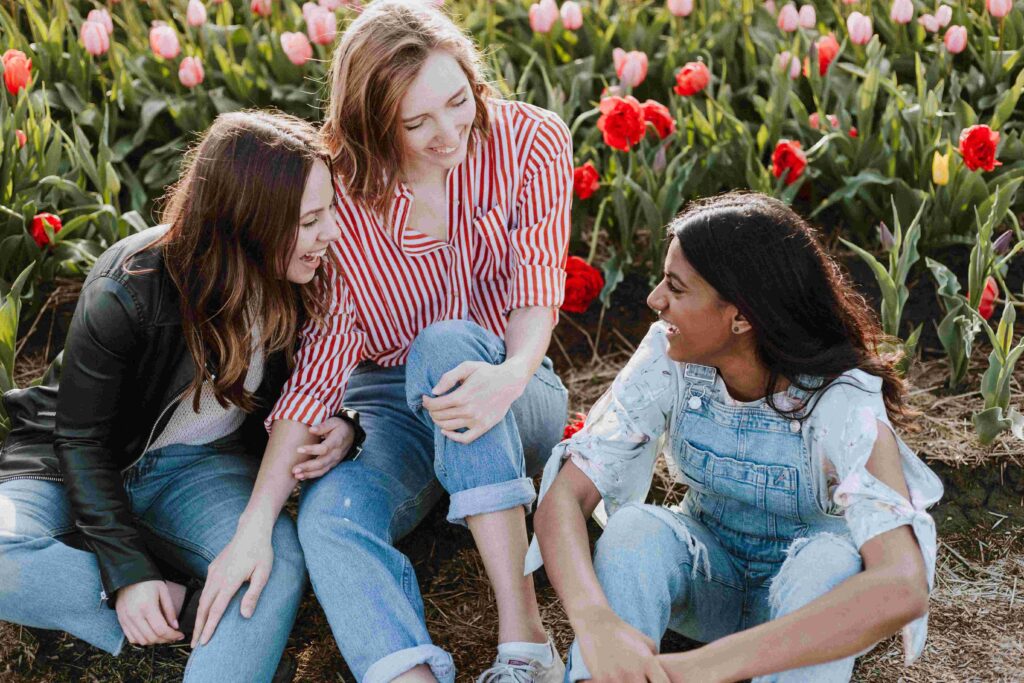 If you want to create a fun and entertaining quiz, then you should first put together a set of quiz questions. Here are some examples of fun and entertaining questions:
What is it? (show a picture of something unknown)

What is the opposite of the word? (name a word and explain the meaning)

How many moons does Saturn have?

What is the name of the longest river in Germany?

Name three countries in Africa!

What is the capital of Luxembourg?

How many countries are there in the world?

Where is the deepest sea in the world?

Which animal is the fastest in the world?

Which capital has more inhabitants: Paris or Madrid?

Which is the largest city in the world?

What is the rarest animal in the world?

Which of these statements most closely applies to you?
Why are quizzes so entertaining?
Many people love quizzes. But why is that? Well, for one thing, they challenge us and make us feel like we've exercised our minds if we can solve them correctly. On the other hand, they offer us the opportunity to immerse ourselves in another world and learn new things about topics that interest us. Quizzes can also help spice up boring situations or pass the time. So when you create your next quiz, remember: it doesn't have to be perfect – it should be fun!
Frequently asked questions & answers
How do you distribute your quiz?
You can share your quiz via social media, email, or on a website.
You can download a template from the Internet and then customize it to your needs. Besides that, you can use an app, software or AI text generators like neuroflash to create your quiz.
What are the types of quizzes?
There are different types of quizzes, such as knowledge quizzes, school quizzes, pop culture quizzes and so on.
Think about what kind of quiz questions you want to ask.

Make a list of the quiz questions and answers.

Format your quiz questions and answers in an attractive layout.

Divide your quiz into different categories.

Post your quiz online or share it with friends and family.
You have now learned how to create an entertaining quiz. Now it is time to apply this knowledge. Take a look at some quizzes online and think about how you could improve them. After that you can create your own quiz and share it with your friends. Have fun!