In the world of e-commerce, copywriting is a crucial part to convince potential customers to buy your product or service. Due to globalization, competition between e-commerce businesses are higher than ever, which is why it is so important to get your copywriting right. In this blog you can learn how to perfect your e-commerce copywriting to boost your sales.


1. Get to the point

From all the different products consumers can choose, most of them just skim through the product description. This is a challenge for most copywriters, because they have to convince the readers fast with just a few words. Customers don't want to know every single detail about the product, they just want to know the most important information and especially the reason for your product or service being better than the competition one (your unique selling point). Always write in terms of benefits instead of just stating details, so people know what positive effect that product will have on their life.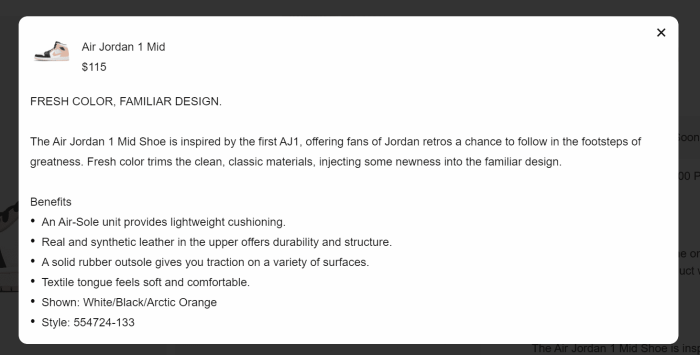 2. Use your your brand's language

Does your brand already have a solid personality? That is great! Then you should write your product description and your homepage in that particular way. Remember to be consistent, so it doesn't become a hotchpotch, otherwise it looks unprofessional which could repel potential customers. If you do not have a brand personality yet, you should create one and find your language according to it. Keep in mind who your target audience is, how you want your brand to speak to your customers, and how you want them to perceive it. Try to avoid "one size fits all" slogans without any kind of personality.


3. Format

Like mentioned before, your copy has to convince readers within seconds, or they are gone to your competitor's site. If you capture their interest, they will read your whole landing page. One point was to get to the point really fast. Another point is to get your format right. Endless involved sentences might get all the information in one sentence, however, they are very difficult to read and to understand.
instead, you should use:
Short paragraphs

Bullet list

Easy understandable words (no jargon)

A clean design (no hotchpotch)

pictures
4. Use e-mail marketing copy!

The debate whether e-mail marketing is dead or alive is still an ongoing issue. My opinion: It is definitely still alive and there are many numbers to prove it. E-mail marketing is the kind of advertisement that gets you out of all advertisement categories the highest ROI of 4000% ($1 costs generates you $40 revenue). So, you should take your time and money to invest in writing copy for e-mail marketing campaign.

Things to look out for:
Avoid spam folder by eliminating certain words (free, win, cheap, discount..)

E-mail segmentation to make people feel more special

Catchy email subject line


(This is the most important part of e-mail marketing! Do you need inspiration or help with your email subject lines? You should

try out neuroflash's free 7-day trial

!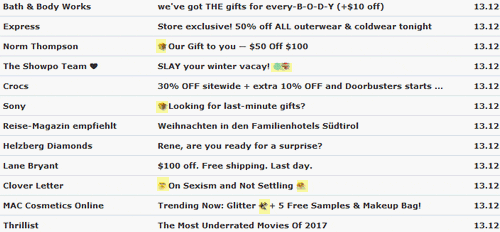 5. Strong and clear call to action

Use colourful buttons and a good call to action (CTA) text to increase conversions. It is important to focus your attention on the text in order to be really effective. Many businesses use simple and easy, but not exciting nor convincing call to actions such as "sign up" "click here". This does not really tell customers a lot. You should rather put more information and excitement such as "want to start an adventure together?" "Try our free 7-day trial here". Of course, you should keep in mind the numbers of characters used, because long CTA would be not very effective. That's why you should use convincing power-words.

Welcome👋 Happy to see you here.
Did you know that AI can help you create content 10x faster? We are Europe`s most popular AI content suite.

6. Be unique

Don't try to copy your competitors approach. They are doing well with their copywriting? That is good for them, but copying them would make you look fake and not original, and you would not be able to stand out from the crowd. Try to look at your product from a different perspective, use different kind of techniques, try something no one has ever done. 



7. Use discount codes

"Presented with unexpected costs", "Found a better price elsewhere", and "Overall price too expensive" are one of the top 5 reasons why customers abandon their carts. Pricing usually plays a big role in people's decision whether to buy a product or not. So you should use discount codes or price reductions in your e-commerce copy. It does not have to be a gigantic amount, but a small amount already convinces a big part of the non-buyers, and you will make up for the discount in more sales. Use it in a header so readers directly know what the deal is.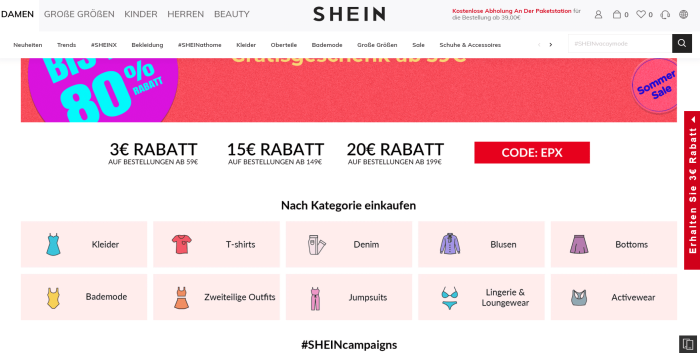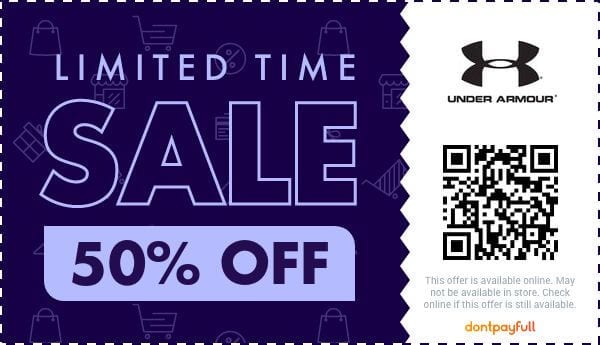 8. Give free shipping

One of the unexpected costs, that was mentioned above, are the shipping costs. Many potential customers love the products,  the price is right, they put them in their shopping cart and happily go to check out. Then they get informed that they have to pay $10 for shipping. Disappointing, right? This feeling of disappointment might create a negative feeling of these customers towards you. Nowadays, many e-commerce shops offer free shipping and buyers have become custom to it. Otherwise, they could just go into a store and buy it, right? You could offer free shipping for a certain amount of order value, so customers are likely to buy more items at a time. Free shipping gets you more customers and a higher revenue.  Make sure to include this statement of free shipping on your website. 

9. Use graphics

Photos of the product or videos on how to use the product could convince many readers. "A picture says more than a thousand words", which is the case in e-commerce as well. Seeing a picture of the product or watching a video tutorial is easier than reading a long text, so make sure to include these in your copy and to label the important parts. .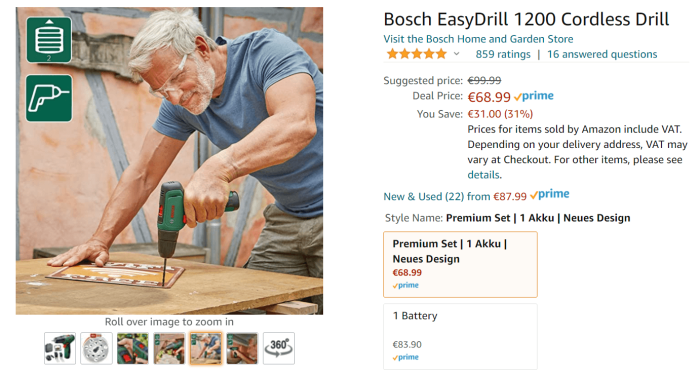 There are many ways to jazz up your e-commerce copywriting! If you ever feel like you need support or inspiration, then you should check out neuroflash's free 7-day trial. Our AI-based newsletter subject generator creates many different versions of a subject line or headline. Then it validates each option by showing you how much your open rate would increase (like shown in picture #1).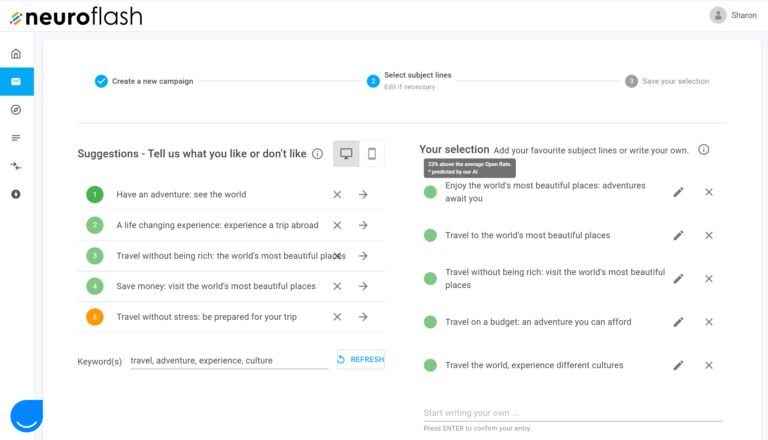 You could also test different words and associations. For example in picture #2 you can notice that we used five different subject lines and the words of each of these subject lines trigger different kind of emotion. Here I wanted to know, which subject line was considered to be the happiest one, which in this case was the third subject line "the perfect guide to optimize your website". The positive words perfect, guide, and optimize give the reader a positive, happy feeling. This is want you want to achieve with the customer.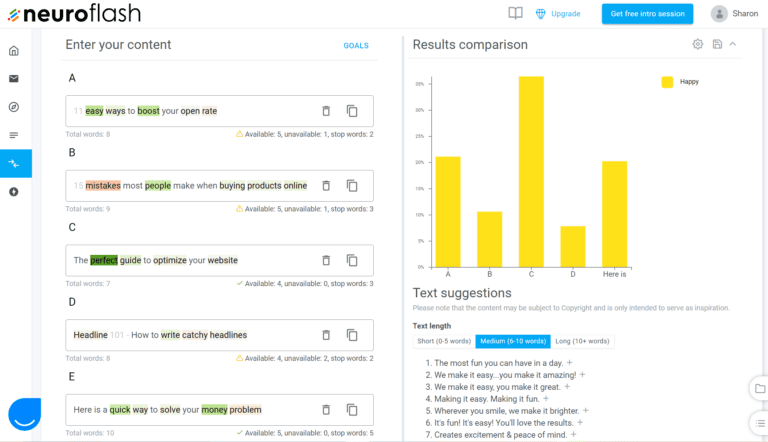 Another option is to explore around a certain word. You want to check out what associations the word "trust" has? You can do that with our tool! Just put in your keywords that you want to explore and here you have many words that are associated with trust. (picture 3)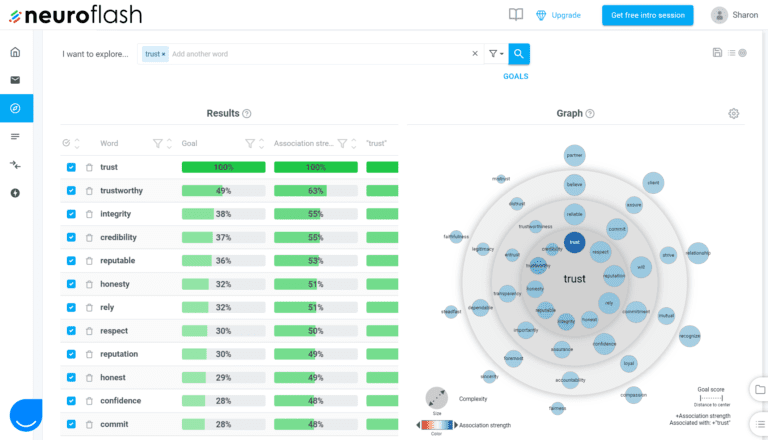 It is surprising how AI can support your e-commerce copywriting in a simple, creative, and fast way. Our AI does not only generate creative versions of copy, but it also validates them. An easy way to make your copywriting life easier and more relaxing! 
Welcome👋 Happy to see you here.
Did you know that AI can help you create content 10x faster? We are Europe`s most popular AI content suite.