Everyone knows them, those texts full of facts, figures and dry info. But there are also good information texts that inform properly and are still exciting to read. How does that work? In this blog post, we'll show you how to write the perfect informational text.
What is an information text?
An informational text is a text in which information about a specific topic is provided. On the one hand, this can be a general overview – but the text can also focus on a specific aspect only. In an informational text, it is especially important that the content is presented clearly and understandably.
Feel free to watch the following video for a little overview on the topic:
The structure of an information text
An information text should always have a clear structure so that the reader can find the desired information quickly and easily. The following points should be considered when creating an informational text:
The introduction should briefly and concisely introduce the topic of the text.
The main part is the actual information content of the text. Here, all relevant information on the selected topic should be presented in detail.
In the conclusion of the text belong a short summary of the main part and a conclusion or a personal opinion on the topic.
Find the right information
It is not always easy to find the right information for a text. Often there are many different sources and you do not know which one to choose now. First, you should think carefully about what info you need in the first place. It is best to make a list beforehand of all the important points that should be included in your informative text. This way you have an orientation and can concentrate better when searching for sources.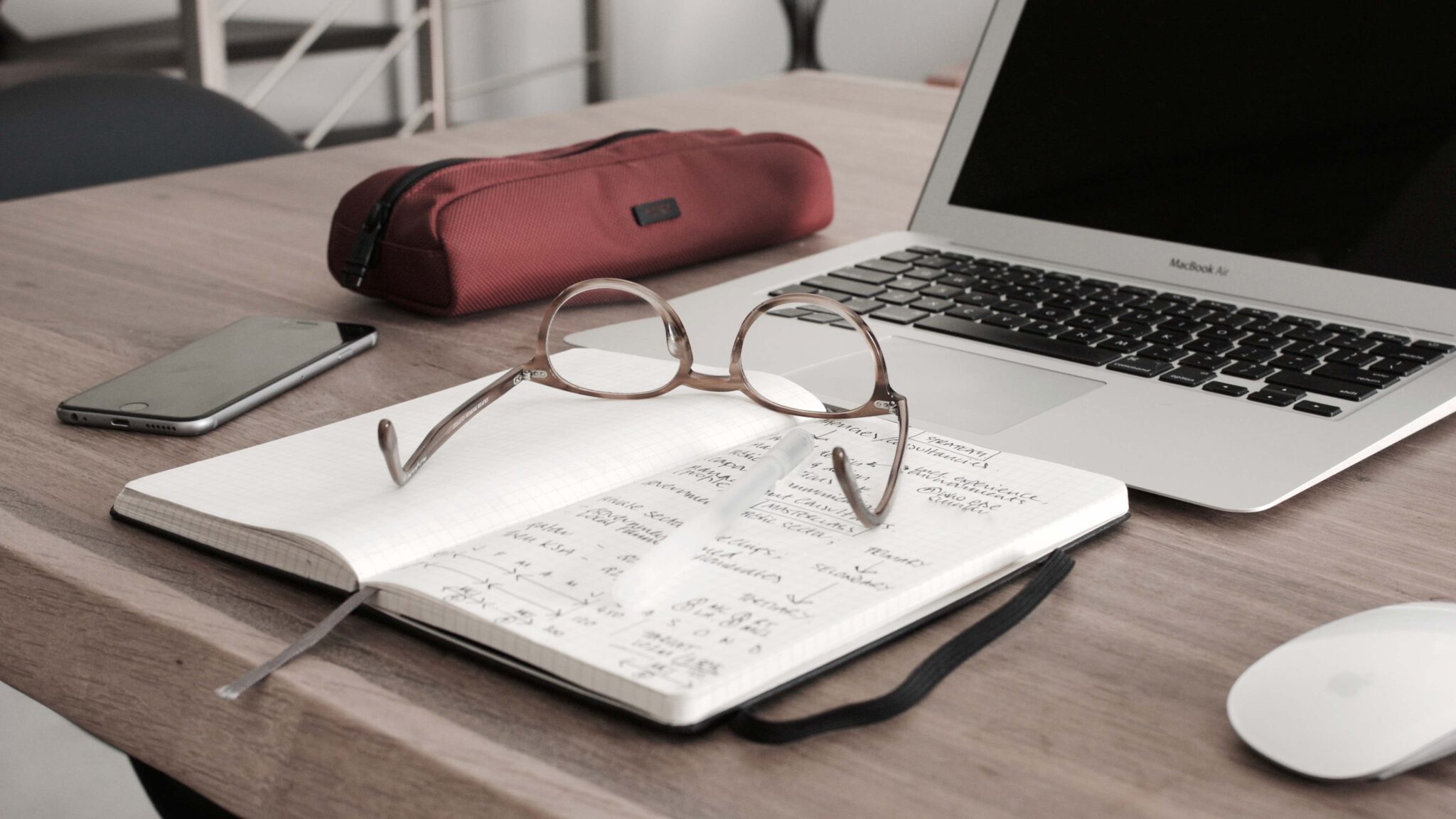 A good source of information is, of course, the Internet. There are many different sites and forums here where you can get information. However, you have to be careful here that you only use trustworthy sites. It's best if you can stick to well-known sites that have been around for a while and have a good reputation.
Books can also be a good source of information. However, you should always check carefully whether the book is really serious and whether the information is up to date. If you're unsure, you can always check a library or consult a professional.
When researching for your informational text, it is important that you take the time to check the facts. Make sure you get your info from trusted sources and compare different sources to make sure they are accurate. If you are unsure, read the text again carefully or ask someone else before you publish it.
Take the reader's perspective
When you write an informational text, it's important to take the reader's perspective. Write the text as if you were going to read it yourself. Make sure it is clear and understandable and that all relevant information is included.
Remember, your goal is to inform people and help them make a decision. If you bore or confuse them, they won't read your informative text to the end and may not make the decision you want. So make sure to craft your text so that it is interesting and easy to understand.
Create structured outline
Structure is the be-all and end-all of writing an informative text. A clear outline will make your text clearer and easier to understand. This way, your readers will be able to orient themselves better and absorb the content more easily.
The structure should be such that the reading flow is not interrupted and the information builds on each other logically. Ideally, each new chapter or section will lead to new insights. This keeps the reader excited and motivated to read on.
A good method to create a structured outline is the so-called mind mapping. It helps to first freely write down all thoughts around the topic and then organize them. In this way, you develop a rough overview of the structure of your text and can specifically research further information.
What is important when writing an informational text?
An information text should be clear and understandable. That means you should use simple and short sentences and avoid using too many technical terms. Make sure your text has a common thread and comes back to the beginning at the end.
A good informational text is also an engaging text. So choose an exciting headline and make your text attractive with pictures, tables or graphics. When researching your informational text, it is important that you use only reputable sources. Be sure to cite your sources so it is apparent where you got your knowledge.
How do I write an informational text?
Now that you know what's involved in writing an informational text, you can get to work. Just follow these steps and you'll see that it's not as hard as you might have thought.
1. gather all the information you have.
This includes facts, figures, statistics, and anything else that comes to mind. The more you have, the better.
2. organize your information.
Make sure that everything is in order and easy to understand. If it helps you, you can take notes or create a draft.
Start with the most important points and then work your way to the details. Be sure to use clear language and an appropriate tone.
Check your text for errors.
Make sure that all spelling, grammar and typing errors are fixed. Have someone else read it before you publish or send it. It's that simple! If you follow these steps, you will see that writing an informational text is not that hard. So here we go!
If you need help with the headline of your information text, you can rely on AI text generators like neuroflash. The underlying artificial intelligence creates different suggestions for you free of charge based on the information you provide:
But here too, check the facts! The artificial intelligence only supports you with your information text, but does not write it completely for you. You are still responsible for the correctness of the text, its structure and its layout!
The individual steps in writing an information text
The first step in writing an informational text is the introduction. This section should be short and concise and set the mood for the topic. Too much information in the introduction can be off-putting, so you should focus on the essentials here. After the introduction, you can elaborate on your topic in the body of the text.
The main body should contain the core of the information. The point here is to get the key points across clearly and concisely. Make sure that the text is not too long but still meaningful.
A good tip is to divide the text into paragraphs. This makes it clearer and easier to read. You should also explain technical terms and include examples so that the content is easier to understand.
After you have finished the main part of your informational text, it is time to write a summary. A good summary should be short and concise and give readers an overview of the text's content.
Make sure you don't include any new info in your summary and make sure you include all the important points from the main body. When you have finished your summary, you should double check that it is clear and understandable.
If you use technical terms in your text, you should always explain them. Even if you think all your readers know the meaning, you'd better play it safe and explain it. If you're unsure, you can always ask an expert or look it up if you're in doubt. This way you prevent your readers from not understanding the content of your text or wondering if you know what you are writing.
How does the source citation work?
Citing sources is an important part of your informational text. It tells your readers where you got your info. That way they can decide for themselves whether they believe you or not.
For example, when quoting from a book, you should include the title, author, and year of publication. For an Internet source, in addition to the URL, you should also indicate when you last accessed the page.
Make sure you are always correct when citing sources. If you make mistakes, your readers might not believe you and take your text seriously anymore.
Only facts should be used in a good informational article. Of course, you may also express your own opinion on a topic. In this case, however, you should be careful to express your opinion neutrally and objectively. A good tip is also to always make a comparison when expressing an opinion. This will make your article much more interesting and readable.
Error when writing an information text
Informational texts don't have to be complicated or boring. Often it is not the content at all, but the writing style that makes information texts unreadable. We've compiled the most common informational writing mistakes for you to avoid in the future.
1. too many foreign words
Information texts should be written as simply and understandably as possible. However, this does not mean that you can do without technical terms altogether – after all, you also want to inform. But remember that not everyone reads your text with the same prior knowledge as you. Therefore, use the simplest words possible and explain foreign words when necessary.
2. too many subordinate clauses
Short sentences are easier to read and understand than long subordinate clauses. So avoid putting multiple thoughts in one sentence. Although sometimes difficult, it is better to write several short sentences than to construct one long sentence.
3. no connection between the sentences
Your sentences should always make sense and form a common thread. If at the end of a sentence the reader has no idea what the next sentence is about, you've done something wrong. So make sure that your sentences are always well connected and give a clear context.
4. no headings or subheadings
Headings and subheadings help to keep the overview and find the most important points. Without it, it is difficult to structure and read a text. So use them whenever it makes sense – you'll see, it's worth it!
Frequently asked questions & answers
What is an information text?
An informational text is a text that provides information on a specific topic.
How to write the perfect informational text?
By providing the right information and making the text understandable.
What is the goal of an informational text?
The goal of an informational text is to properly inform the reader.
Think about who you want to inform and why.

Structure your text so that it is easy to understand. A clear structure helps the reader to orientate himself.

Write clearly and understandably. Use language that your target audience understands.

Pay attention to spelling and grammar. A clean text looks professional and serious.

Inform yourself thoroughly about the topic before you write the text. This way you make sure your info is accurate and up to date.
The next time you want to write an informational text, remember to follow these tips. Inform yourself thoroughly, organize your thoughts, and use a clear, simple writing style. This will ensure that your text is both informative and worth reading.