For years, YouTube has been one of the most popular social media platforms and nothing will change in the coming year. Many people use YouTube to consume creative content or create their own. If you're looking for new YouTube video ideas, you've come to the right place. In this blog post, I'll show you 10 creative examples of videos.
If you want your video to leave a lasting impression and be seen by viewers, you should focus on a few basic things. The first thing to think about is the quality of the video. If the picture is poor or there are distracting noises, people will not engage with it for long. So make sure your video is shot in high resolution and with good sound quality. Equally important is the content of the video itself. Informative and entertaining videos have the best chance of being well received by the audience. So think carefully about what you want to show and what purpose it serves.
If you want to ensure that your videos are engaging, it's important to maintain an appropriate length. Videos that are too short or too long can be perceived as dull by viewers. Additionally, creating an interesting design for your video's description and title image can help attract curious viewers. For an easy and streamlined process, you may want to consider using an online YouTube Video Editor.
When creating your thumbnail, you have a lot of room for creativity – you can show something interesting or meaningful, so that users will be directly interested. A suitable title rounds everything off and conveys in advance what it is all about or what awaits the potential user.
You can easily generate YouTube titles with neuroflash. Just describe your video and add important keywords and the magic feather will create the perfect title for your video within seconds.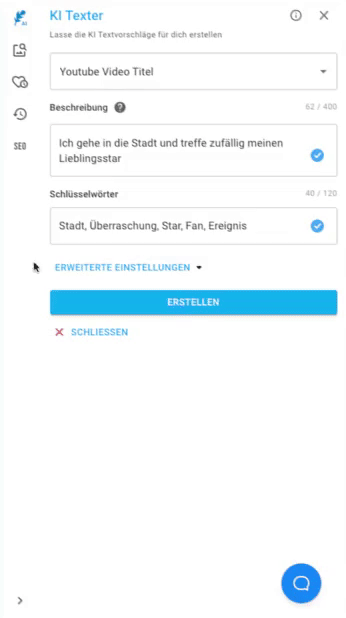 Alternatively, you can also use the Freestyle tool. With over 80 different text types, Neuroflash offers an incredible number of ways to help you with your content of any kind.
What is the purpose of YouTube videos?
YouTube videos are a great way to entertain and inform others. They can also be a great platform to share creative content and connect with the world. Videos are also a great way to make money. So if you're creative and feel like sharing your talent with the world, consider creating videos and posting them on YouTube.
How much time should you invest in a video?
YouTube videos are a great way to share content and interact with the world. However, it's important to properly evaluate the time you invest in a video in relation to ROI (return on investment). Creating and maintaining a YouTube channel can be time-consuming, and it's not for everyone. Before you start, ask yourself, "Why do I want to create videos? And what goal do I want to achieve with it?" If your main motive is to. To build reach or get more subscribers. then you should invest at least 15 to 20 hours per video – depending on the length of the video. This includes planning the shoot, the shoot itself, as well as post-production and promotion of the video.
10 creative YouTube video ideas for your channel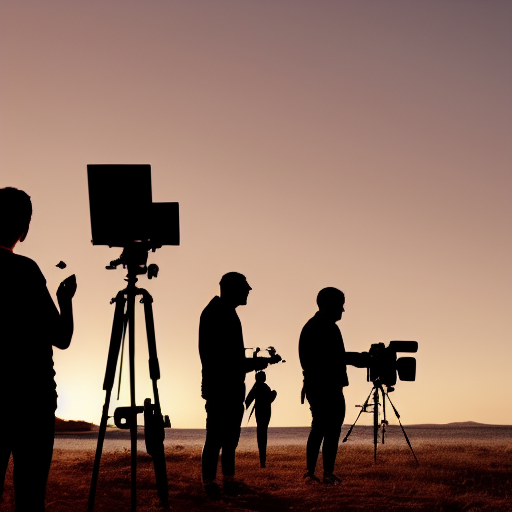 Here are 10 cool ideas on how to take your YouTube channel to the next level and get more viewers.
If you're new to filming and feel insecure in front of the camera, how-to videos can be a great starter technique. You can use presentations or screen captures to make yourself appear on camera less often. Similarly, you can use a video presentation maker to record your tutorials as many times as you need. This way you can deliver expressive video narratives that can be watched at multiple speeds or on any device. But beware: if you're strong in your persona brand, you won't be able to develop a long-term success strategy this way. So it's better if you also dare to be in front of the camera yourself at some point and do more self-promotion. For example, you can start by making practice videos in front of the camera. This may be exciting, but because you know exactly what to do, you don't have to keep talking here.
You can collect comments and messages you get on social media or in your already published videos and then reply to them in a new video. Then, point out to your viewers that you will answer their questions about a specific topic in a special video. You could create a hashtag to collect new questions and better organize your topics. Once you've picked out the most interesting questions, all you have to do is record a video and answer them. Then integrate that video under the hashtag so others can find it. But don't forget to mention the person who asked the particular question so that they feel personally addressed.
First of all, you need the product to be opened. Once you have the product in hand, you can start shooting. Make sure the camera is in focus and framing the section of the image you want to show. Then start opening the product and describe what you are doing as you do it. Make sure to sound interesting and insightful. If possible, also try to give some background information about the product. Once the product is fully opened, show it to the camera and briefly describe what it is and what it can do. Find out why unboxing videos are so popular here.
This is also a way to create your video content. With a livestream, you have full control over your channel: For example, you can include a Q&A section in your video or give tips or tutorials live. However, camera experience is a big advantage in live video: the more relaxed and easy-going you are, the more successful your live performance will be. However, one disadvantage of live videos is that they can't always necessarily be reused on YouTube or other social media channels.
Do-it-yourself videos are extremely popular because they show viewers how to build or make something themselves. Pick a topic you're familiar with so you don't get confused during the shoot. This way you can improve your brand image and increase the reputation of your company.
There are a few things to keep in mind when shooting a challenge video. First of all, you should think about what kind of challenge you want to shoot. Do you just want to do something fun or do you really want to find out who is the best? Another important point is planning. You need to think about what exactly should happen and what utensils you need. Without planning, the whole thing usually becomes a big mess and you end up disappointed. Last but not least, you should be aware that a challenge video doesn't always have to be perfect. Sometimes it happens that something goes wrong, but that's usually what makes the video interesting. So don't despair and keep going!
First, you need to figure out what kind of haul you want it to be. Should it be a beauty haul? Then go to the store and buy all kinds of beautiful things. And of course film! Or maybe you want to haul something else, like new clothes? Again, buy and film! Whatever haul you want to shoot, when you're done, edit the whole thing together and upload your video to YouTube. So everyone can view and admire your haul!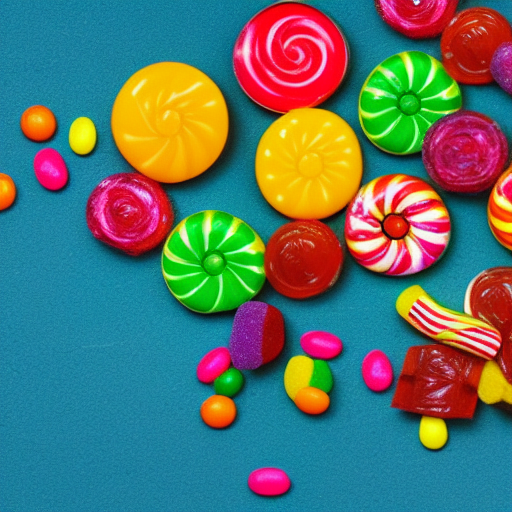 Mukbang videos are a great way to give your viewers insight into your eating habits. They can also be a great entertainment medium. If you're interested in making your own mukbang video, there are a few things you should keep in mind.
First of all, you need to make sure you have a good camera. Mukbang videos are often shot with GoPros or other action cameras. That's because they're small and lightweight, and it's easier to position them on the table or near your face. If you don't have one of these cameras, you can use a regular digital camera or even your smartphone.
It's also important to use a good microphone so your audience can hear the food and sounds you're making. There are microphones designed specifically for mukbang videos, but it is also possible to use a conventional microphone. Just make sure it's well positioned and doesn't pick up background noise. Another important component of shooting a mukbang video is lighting.
Make sure the light is good so your viewers can see everything. Many people use ring lights or other types of connected lights to make sure their video is well lit. If you follow all these things, you're almost done! The final step in shooting your mukbang video is, of course, to eat! Pick something you like to eat and think will look good for TV.
Remember that you're going to be eating a lot, so make sure you don't take too much or eat something that could make you sick. Learn more about the fascination of Mukbang here.
Pranks are a great way to entertain people. They can be exciting, fun and sometimes even surprising. However, if you want to make a prank video, there are a few things you should keep in mind. First, make sure no one gets hurt – both physically and emotionally. No one should be put in danger or be hurt or offended by your video.
Also, keep in mind that your video needs to be appropriate for all ages – so it's not a good idea to show anything sexual or obscene. So always have context in mind and make sure the fun stays at the end for everyone involved!
There are two main reasons why people make personal videos. First, they want to share a special place or event with their loved ones and second, they want to capture the memory of that event forever. Therefore, before you record your video, you should briefly consider what purpose it will serve. Should it be entertaining above all else? Then it is advisable to capture funny moments and clips. On the other hand, do you want to inform first and foremost? Then you should present information in the most understandable way possible.
5 Useful Tips for Shooting YouTube Videos
YouTube is one of the most popular websites in the world and a great platform to share your videos with the world. However, making a good YouTube video can be a challenge. Here are a few tips that can help you make your next YouTube video successful.
Plan your video carefully. Before you start shooting your video, you should think about its content and structure. Take time to write a script and think carefully about what you want to show and say. Choosing the right location is also important. Make sure the location looks good and fits your video.

Use high-quality recording equipment. If you want to shoot a good YouTube video, it's important to use high-quality recording equipment. Invest in a good camera and good microphones to make your video look and sound good. Also make sure the lighting is good so your video doesn't appear dark and underexposed.

Pay attention to your presentation. When you're in front of the camera, be aware of how you come across. Pay attention to your body language and the way you speak. Make sure you look natural and try to look nervous. Remember that viewers want to listen to you and follow you, so you should try to be interesting and charismatic.

Edit your video carefully. Before you upload your video, you should edit it thoroughly. Remove any mistakes and make sure it looks and sounds professional. Editing is also a great way to add your own style to the video and make it even more interesting for viewers.

Make regular videos. If you want to make successful YouTube videos, you should make videos regularly. The more videos you make, the better you get at making videos and the easier it becomes for you to produce good videos. So go ahead and make your first video!
YouTube is a great way to communicate and express yourself with others. It's a great place to be creative while having fun. If you want to create new YouTube videos, consider these 10 YouTube video ideas. This will help you gain more viewers and make your videos even more interesting. So what are you waiting for? Start filming now!