Artificial intelligence is rapidly changing the way businesses operate, and Pebblely AI is one of the latest tools to hit the market. But with so many options available, how do you know if it's right for your business? In this blog post, we will be taking a closer look at Pebblely AI – an emerging artificial intelligence platform that promises to revolutionize the way businesses operate. With its advanced machine learning algorithms and predictive analytics capabilities, Pebblely AI has been making waves in the tech industry. But is it really worth all the hype? Join us as we put Pebblely AI under the lens and examine its features, benefits, and potential drawbacks. Whether you're a business owner looking for ways to streamline your operations or simply curious about the latest advances in AI technology, this is for you!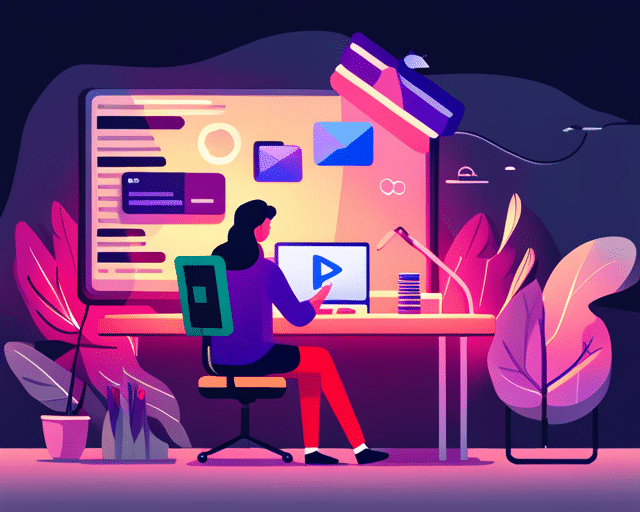 Pebblely AI: What Is It and What Does It Do?
Welcome to the exciting world of Pebblely AI! In this blog article, we will provide you with a comprehensive introduction to Pebblely AI, highlighting what it is and what it can do for you and your business. Pebblely AI is a revolutionary tool that has been specifically designed to simplify and enhance your creative process. Whether you're a social media manager, a marketing professional, or a small business owner, this AI-powered image generator will certainly become your new best friend. With Pebblely AI, you can say goodbye to countless hours spent searching for the perfect image or creating one from scratch. This innovative tool can generate stunning, high-quality images in a matter of seconds.
No more wasted time scrolling through stock photo websites or struggling to create captivating visuals – Pebblely AI does it all for you! But what sets Pebblely AI apart from other image generators? Well, for starters, it offers a wide range of features and options. You can choose from various styles and themes to match your brand aesthetics or experiment with something completely new.
The generated images look incredibly realistic, as if a professional photographer had captured them just for you. Moreover, Pebblely AI is not only user-friendly but also cost-effective. You can create captivating visuals for your products or social media campaigns without breaking the bank. Pebblely AI offers a range of subscription options, including a free trial to get you started. In conclusion, if you're tired of spending valuable time searching for the perfect images or struggling to create engaging visuals, Pebblely AI is definitely worth considering.
Stay tuned for the rest of our blog article series as we dive deeper into the benefits and potential downsides, and ultimately give you our verdict on whether Pebblely AI is worth it. And if you're already intrigued by this AI-powered tool, don't forget to check out our recommendation for the best alternative to Pebblely AI: ImageFlash. Get ready to take Pebblely AI for a test drive and elevate your creative game to new heights.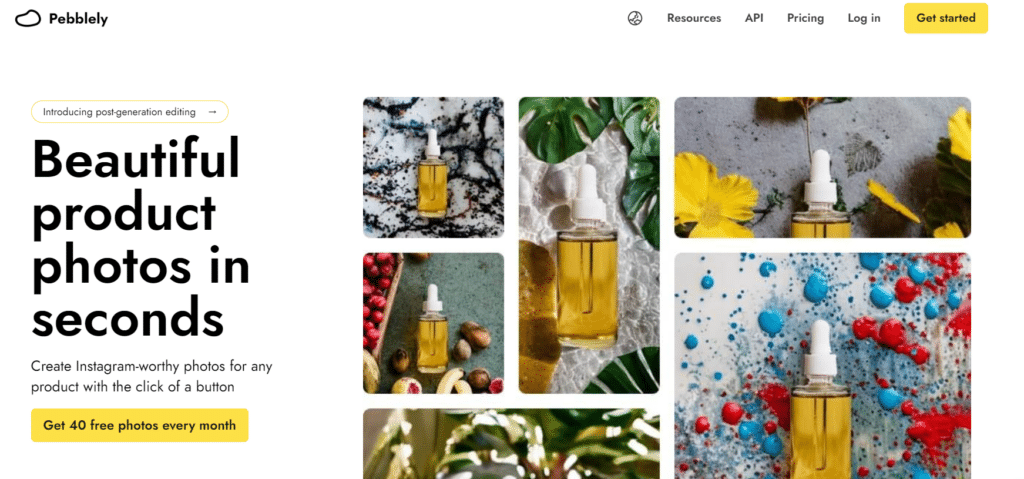 2. Unpacking the Benefits and Advantages of Pebblely AI
Moving on to the second part of our exploration into the world of Pebblely AI, let's delve into the myriad of benefits and advantages that this innovative tool brings to the table. One of the most impressive aspects of Pebblely AI is its ability to generate high-quality images in a matter of seconds. Gone are the days of tirelessly searching for the perfect image to enhance your social media posts or create eye-catching product advertisements. With Pebblely AI, businesses can now access a vast library of professionally generated photos, all at the touch of a button.
The tool's impressive features don't end there. Pebblely AI also offers a user-friendly interface that allows even the most technologically-challenged individuals to effortlessly navigate through its various functions. Whether you're a small business owner or a seasoned marketing professional, this tool caters to every skill level, making it an ideal choice for all. Moreover, the fact that Pebblely AI offers a free trial period is a huge plus for anyone hesitant to commit. This allows users to fully explore the capabilities of the tool and determine if it aligns with their specific needs and requirements. It's always reassuring to have the opportunity to test drive a product before making a decision, isn't it? We strongly encourage you to visit this article where this tool is analysed from a visually-driven digital landscape.
In conclusion, Pebblely AI presents a game-changing solution for businesses seeking to create visually impactful content without investing excessive time and resources. Its ability to generate high-quality images within seconds, user-friendly interface, and the option of a free trial make it a worthy contender in the field of AI-powered image generation tools. In the next section, we'll take a closer look at potential downsides and weigh in on whether Pebblely AI is truly worth it. However, if you're already sold on the idea of a powerful image generator, stay tuned for our recommendation of the best alternative to Pebblely AI – ImageFlash.
3. Examining the Potential Downsides of Pebblely AI
Examining the potential downsides of Pebblely AI is like scrutinising a diamond under a magnifying glass. Sure, it dazzles with its innovative features and promises to revolutionize the way businesses create and generate images. But let's dig deeper and explore if this cutting-edge tool has any hidden flaws. First and foremost, as attractive as Pebblely AI sounds, it comes with a catch. While the basic version of this remarkable product is free, the more advanced features require a hefty subscription fee. So, if you're a budget-conscious entrepreneur, you might want to think twice before diving into the paid options. Another downside worth considering is the quality of the images generated by Pebblely AI. While it prides itself on producing stunning visuals in a matter of seconds, there is always the risk of ending up with generic-looking photos.
Furthermore, Pebblely AI relies heavily on machine learning algorithms, which means it may not always grasp the essence of social and cultural contexts. This lack of human touch can result in images that are tone-deaf or even offensive. So, if you're cautious about avoiding potential brand missteps, it's worth considering additional human oversight before publishing any generated content. In conclusion, Pebblely AI certainly offers an enticing range of tools and features.
However, the downsides of a paid subscription, potentially generic images, and the risk of cultural insensitivity should not be underestimated. If you're in search of a more comprehensive and reliable alternative, we recommend checking out ImageFlash. But fear not, as technology continues to advance, there will always be new and improved products on the horizon, ensuring that you can find the perfect tool for your unique needs.
4. Our Verdict: Is Pebblely AI Worth It?
After delving deep into the world of Pebblely AI, it's time to reveal our verdict: is it worth it? Well, let's break it down, shall we?
Intuitive and easy to use interface. The tool has a user-friendly interface and can generate an array of different image styles.
Beautiful results generated in seconds. Pebblely AI saves businesses time and effort by generating stunning images quickly.
Ability to resize and extend images
One image can be used for multiple pieces of content. It is useful for sprucing up social media posts or creating captivating visuals for products.
Backgrounds can be reused
No free version available
Upgrading to the paid version might not be worth it for everyone.
Generated images may not be as high-quality as those created by professionals
AI technology may have limitations in capturing complex product features
First off, the background of Pebblely AI is impressive. This nifty tool is designed to save businesses time and effort by generating stunning images in a matter of seconds. Gone are the days of scouring the web for the perfect photo or spending hours with complicated editing software. With Pebblely AI, you can create eye-catching visuals with ease.
The features offered by Pebblely AI are another highlight. From its user-friendly interface to the ability to generate an array of different image styles, this tool has it all. Whether you're looking to spruce up your social media posts or create captivating visuals for your products, Pebblely AI has got you covered.
Of course, we can't overlook the potential downsides. While Pebblely AI offers a free version, it does come with limitations. Upgrading to the paid version unlocks a wealth of additional options, but it might not be worth it for everyone.

So, here's the verdict: if you're in need of a tool that can effortlessly generate high-quality images, Pebblely AI is definitely worth considering. It's a time-saving gem that can give your business that extra sparkle. However, if you're looking for a completely free solution or crave more advanced features, it might be worth exploring alternatives like ImageFlash.
5. Best Alternative to Pebblely AI: ImageFlash
Moving on from Pebblely AI, let's explore an impressive alternative that could potentially surpass your expectations – ImageFlash. With its range of remarkable features, ImageFlash is undoubtedly the best alternative to Pebblely AI. Businesses, social media enthusiasts, and creative individuals will find ImageFlash to be an indispensable tool in their arsenal.
One of the standout features of ImageFlash is its ability to generate stunning images in mere seconds. Say goodbye to the tedious process of searching for the perfect image and waiting for it to load. ImageFlash cuts down your valuable time and ensures that you can swiftly create captivating visuals for your products and projects.
Not only is ImageFlash a time-saver, but it also offers a diverse range of image options. With its extensive library of high-quality images, you can easily find the perfect fit for any concept or theme. Whether you need images for business presentations, social media posts, or new product launches, ImageFlash has got you covered. To find a complete comparison between the best AI art tools on the market, don't hesitate to read this article: The Rise of AI Art.
ImageFlash to generate AI Images
Among the various options available in the market, one that one that is really growing and becoming more and more present is ImageFlash. that, actually employs a version of Stable Diffusion-models. If you seek an AI art tool without any subscription fee, then your search ends with ImageFlash! It enables users to create stunning photos using basic descriptions at no cost for trial users. ImageFlash is the perfect solution for those who want to create beautiful art without breaking the bank. With its innovative Stable Diffusion-models, this AI tool is revolutionizing the way we approach digital art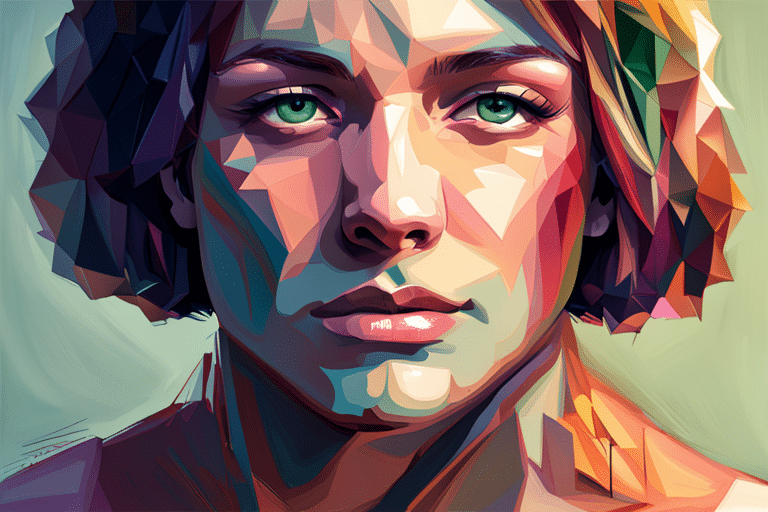 What sets ImageFlash apart from other alternatives is its user-friendly interface and its cost-effective nature. Unlike Pebblely AI, ImageFlash offers a free version that allows users to enjoy a wide range of functionalities. However, for those seeking even more amazing features, the premium version of ImageFlash provides an enhanced experience at an affordable price.
Imagine the picture you desire and convey your vision to our neuroflash image generator in a concise statement. Our magical pen tool eliminates the need for you to worry about enhancing your prompt as it automatically optimizes it, resulting in exceptional outcomes that surpass expectations. Trust us; we've got everything under control!
Don't limit yourself to just tinkering with technology when it comes to using an AI art tool. It has the potential to revolutionize your business by creating visually stunning images that will leave a lasting impact on your audience. Embrace its power and elevate your brand or message beyond what you thought was possible! 
Realstic images: if you need to add a photo shoot to your visual content in a low budget.
Product presentation: create realistic product photos in a few seconds, and enhance your marketing strategy.
Stock Photography: exclusive and royalty-free stock photography customized to your needs.
Illustrations: improve the vision and concept of a product.
Graphics: in marketing, using graphics is a great way to communicate. Make it more simple and close to your needs and objectives with the image AI generator, ImageFlash.
If your not really sure about how deep on details you are when creating your AI art, or if you know what kind of AI image you want to create but you're not inspirated… Let's make it easy for you. You only need to choos by clicking in "Optimize my prompt" and then you will see the options below.
2. Resizing your AI images
Exclusively for users of the Pro Plan (and superior) will be able to choose the size of their creations with ease, thanks to our advanced design tools. Not only that, but you'll also have access to a wider range of features and functionalities that will help take your designs to the next level.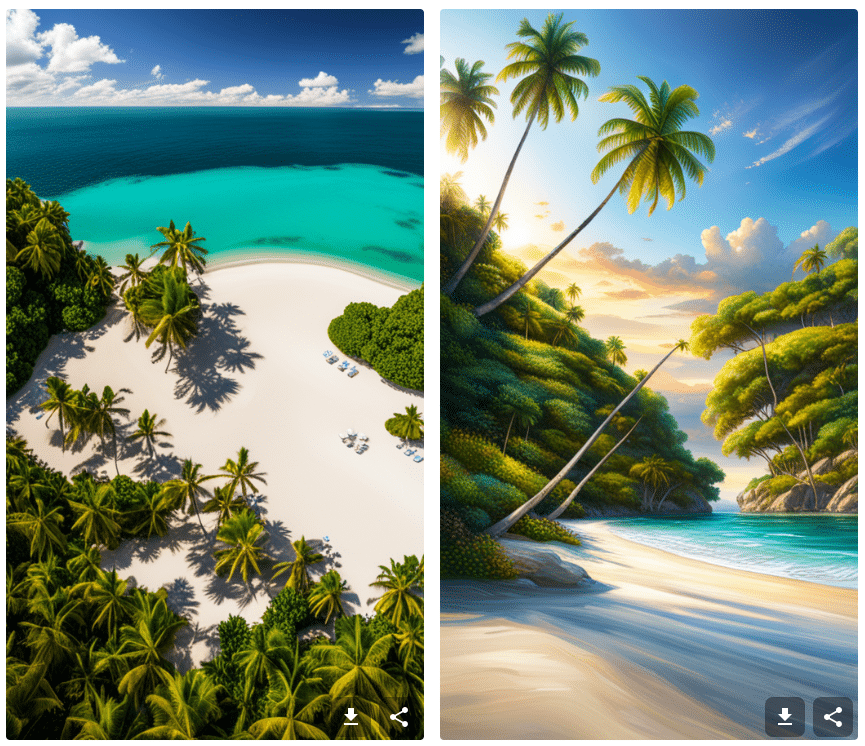 This feature is perfect for those who are serious about their craft and want nothing but the best when it comes to creating stunning visuals. With our intuitive interface and powerful editing capabilities, you can create anything from simple logos to complex illustrations in no time at all. Plus, with regular updates and new features being added all the time, there's always something new for you to explore.
Frequently asked questions
Is pebbly AI free?
Pebble AI is not a free service. It offers different pricing plans for its users. The cost of using Pebble AI depends on the specific package or subscription plan that a user chooses. The pricing details can be found on the official Pebble AI website. Pebble AI offers a range of features and benefits that justify its pricing. It provides advanced artificial intelligence capabilities, including natural language processing, machine learning, and data analytics, to help businesses and individuals enhance their decision-making processes and improve overall efficiency. By paying for Pebble AI, users gain access to a comprehensive suite of tools and resources tailored to their needs. The pricing structure typically reflects the level of usage, number of users, or specific requirements of each plan. It is important for potential users to carefully evaluate their needs and budget to determine the most suitable Pebble AI plan for them. The pricing models are designed to cater to a wide range of customers, from individual users to large enterprises, ensuring that the costs align with the value provided by the service. While Pebble AI is not free, the investment in this AI platform can yield long-term benefits by unlocking valuable insights and improving productivity for businesses and individuals alike.
How much does Pebblely cost?
The cost of Pebblely depends on the version you choose. Currently, there are two versions available: Pebblely Basic and Pebblely Pro. Pebblely Basic, the more affordable option, is priced at £49.99. It offers a range of essential features, making it a reliable choice for those with basic needs. With Pebblely Basic, you can track your daily activity, monitor your sleep patterns, and receive notifications from your smartphone. It also has a built-in heart rate monitor, allowing you to keep track of your heart health effortlessly. On the other hand, Pebblely Pro is a more advanced model designed for users who require additional features. Priced at £99.99, Pebblely Pro offers all the functionalities of Pebblely Basic and more. With Pebblely Pro, you can enjoy advanced health tracking, such as blood oxygen level monitoring and stress level analysis. It also boasts a longer battery life, GPS tracking, and water resistance up to 50 meters, making it suitable for various activities, including swimming. Both versions of Pebblely come with a sleek and modern design, ensuring comfortable wear throughout the day. They also feature a vibrant color display and are compatible with both iOS and Android devices, providing seamless integration with your smartphone. In conclusion, the cost of Pebblely ranges from £49.99 for Pebblely Basic to £99.99 for Pebblely Pro, offering users the flexibility to choose the model that best suits their needs and budget.
Which is the best AI image generator?
The best AI image generator is subjective, as different generators offer distinct features and capabilities. However, one widely praised AI image generator is OpenAI's DALL·E. It utilizes a combination of deep learning and unsupervised training to generate images from textual descriptions. DALL·E is known for its exceptional ability to create highly detailed and realistic images based on user inputs. Another notable AI image generator is DeepArt.io, which uses convolutional neural networks to transform ordinary images into breathtaking pieces of art, inspired by famous artists such as Van Gogh or Picasso. This generator allows users to upload their own images and apply various artistic styles, resulting in stunning synthesized creations. StyleGAN2, developed by NVIDIA, is also highly regarded in the AI image generation field. It provides users with the ability to generate high-quality, diverse images featuring various visual characteristics. StyleGAN2 excels in creating photorealistic images through progressively growing the generated images' resolution and optimizing image quality. While these AI image generators are amongst the best, it's important to remember that the "best" generator ultimately depends on individual preferences and requirements. Consider factors such as intended application, desired output style, and specific features offered to determine which AI image generator is the most suitable for your particular needs.
What is the best free AI image generator?
The best free AI image generator is DeepArt.io. This AI-powered software allows users to transform their photos or images into incredible works of art by using various artistic styles. With DeepArt.io, you can simply upload your image and choose from a vast collection of styles created by famous artists like Van Gogh, Picasso, and more. The AI algorithms analyze your image and apply the chosen style, resulting in stunning, artistically-inspired output. Another remarkable AI image generator is ArtBreeder. This platform enables users to merge and evolve existing images to create new and unique artwork. By blending different images, ArtBreeder generates imaginative and often unexpected visual compositions. Users can experiment with a variety of art styles, from abstract to realistic, and even generate entirely new forms. Finally, Runway ML is also worth mentioning as a top free AI image generator. Runway ML offers a range of pre-trained models that allow users to modify and generate images using cutting-edge AI technologies. It provides an intuitive interface and powerful tools for creating compelling visual content. In conclusion, DeepArt.io, ArtBreeder, and Runway ML are all exceptional AI image generators that offer unique features and capabilities. They empower users to explore their creativity and produce remarkable visual content. These platforms are accessible for free, making them valuable resources for artists, designers, and anyone interested in generating stunning AI-generated images.
In conclusion, it's clear that ImageFlash stands out as the best alternative to Pebblely AI. With its ability to generate high-quality images in seconds, its extensive library, and its user-friendly interface, ImageFlash is a tool that should not be overlooked. Give ImageFlash a try and witness its extraordinary capabilities for yourself.