Positive and negative brand attributes
Brand attributes are characteristics that inspire a positive emotional response in customers and that we consistently associate with our brand in order to ensure we can be recognized by customers in terms of personality and characteristics.They are the set of unique fundamentals and characteristics that identify the physical, character, and personality traits of the brand in the market and in the minds of the customers.
This flower graph shows the positive and negative brand attributes of mercedes benz. Attributes closer to the middle are more strongly associated with mercedes benz.
Color indicates mood. More green means more positive, more red means more negative. The top 5 positive attributes associated with the mercedes benz brand are genuine, flashy, ballsy, opulent and luxurious. Succesful brand communication often utilizes what people already like about a brand to drive positive perception.
The top 5 negative attributes associated with the mercedes benz brand are flashy, inconsiderate, unfair, reckless and sexist.
Size indicates the attributes's commonness in the country (USA). Big means more common, smaller means less common.
Used marketing or brand slogans of
Mercedes Benz
Your partner in long-distance road haulage. (1979)
Sportswear for men and women. (1997)
Big ideas in a small space. (1997)
One less thing to worry about. (1998)
The small car that challenges convention. (1998)
Can you see yourself in a Mercedes Benz? (1999)
The van you really want. (1999)
The complete automotive experience. (1999)
Life's what you make it. (2000)
The new A-Class. The car that thinks big. (2001)
Go directly. (2001)
Ready for anything. (2003)
Performance. Unlike any other. (2003)
Setting standards of excellence. (2003)
It makes commercial sense! (2003)
We understand. We live here too. (2003)
Control. Unlike any other. (2003)
Be moved. (2003)
Turn your dreams into reality. (2004)
Assume nothing. (2004)
The heart of Mercedes Benz in Scotland. (2005)
Kultivierte Kraft. (2007)
Die sauberste Dieseltechnologie der Welt. (2007)
Trucks you can trust. (2009)
Mehr Spaß mit Sand. (2010)
The principle of leadership. (2010)
Schneller von heute nach morgen. (2010)
Permanent souverän. (2011)
Der Sprinter. Legendär effizient. (2011)
Mehr Blicke pro Stunde. (2011)
Offen für Enthusiasten. Der neue SLS AMG Roadster. (2011)
Ein moderner Klassiker. (2012)
Pioneer on every terrain. (2012)
Eine neue Klasse für eine neue Zeit. (2012)
Luxus weitergedacht. (2012)
Keine Grenzen nach oben. (2012)
Die neue Kraft am Bau. (2012)
Der neue Maßstab im Verteilerverkehr. (2013)
Der beste Sprinter aller Zeiten. (2013)
Business trifft Performance. (2013)
Vernetzt mit allen Sinnen. (2013)
Holds your family in luxury. Upholds our family in values. (2014)
Civilized engineering. Modernized art. (2014)
It's not like every wagon in its class. It is every wagon in its class. (2014)
Wind, solar, magic...it has all sorts of power. (2014)
For those who believe driving is a sport that's always in season. (2014)
Der Pulsschlag einer neuen Generation. (2014)
Überall außer gewöhnlich. (2014)
The standard for buses. (2014)
You don't need a big footprint to make a mighty impression. (2014)
Großer Komfort für große Erlebnisse. (2014)
Sixty years of sports-car firsts. And love at first sight. (2014)
Für alles, was vor uns liegt. (2014)
Designed to turn heads. Destined to turn the tides. (2014)
Style you'd sell your soul for. At a price that lets you keep it. (2014)
It's not just our flagship. It's the industry's. (2014)
Über den Dingen. (2014)
Zeit für eine neue Form. (2014)
You can follow your own star. Or drive one. (2014)
Freiheit ist ansteckend. (2014)
The best knows no alternative. (2014)
Uncommon vision with an extraordinary view. (2014)
Auf jedem Gelände in ihrem Element. (2015)
Verändert alles. (2015)
Groß. Stadt. Jäger. (2015)
Bringt das Staunen zurück. (2016)
Masterpiece of intelligence. (2016)
Verführt sofort. (2017)
Vollgepackt mit Leben. (2017)
Feel intelligent drive. (2017)
100% für dich. (2018)
Make your move. (2019)
Hint: You can create new slogans within seconds with our AI copywriting software. Read further to find our how that works.
New content ideas fitting well to
Mercedes Benz
The Five Best Rides for the Money
Run Out of Training Time? These Apps Can Get You Fit in a Week
10 Fun Things to do with Your New Car
The Five Best Hybrids for Families
11 Secrets to Getting the Most Out of Your Mercedes
How to navigate a tricky parking lot
Inexpensive First Cars
Automobile Maintenance: How to Make Sure You Don't Miss a Thing
Stop Wasting Money on Fuel
Hint: These content ideas were generated by neuroflash's AI and are unique.
Brand perception of
Mercedes Benz
In comparison to other brands the consumer perception of Mercedes Benz is <25-50% (slightly negative [46%]) in comparison to other brands. Mercedes Benz carries neutral dominance [59%] and is perceived gender-neutral.
Free Images fitting the
Mercedes Benz

brand
These pictures match the association of "Mercedes Benz". Refer to the original sites for referencing requirements.
How to communicate
Mercedes Benz

products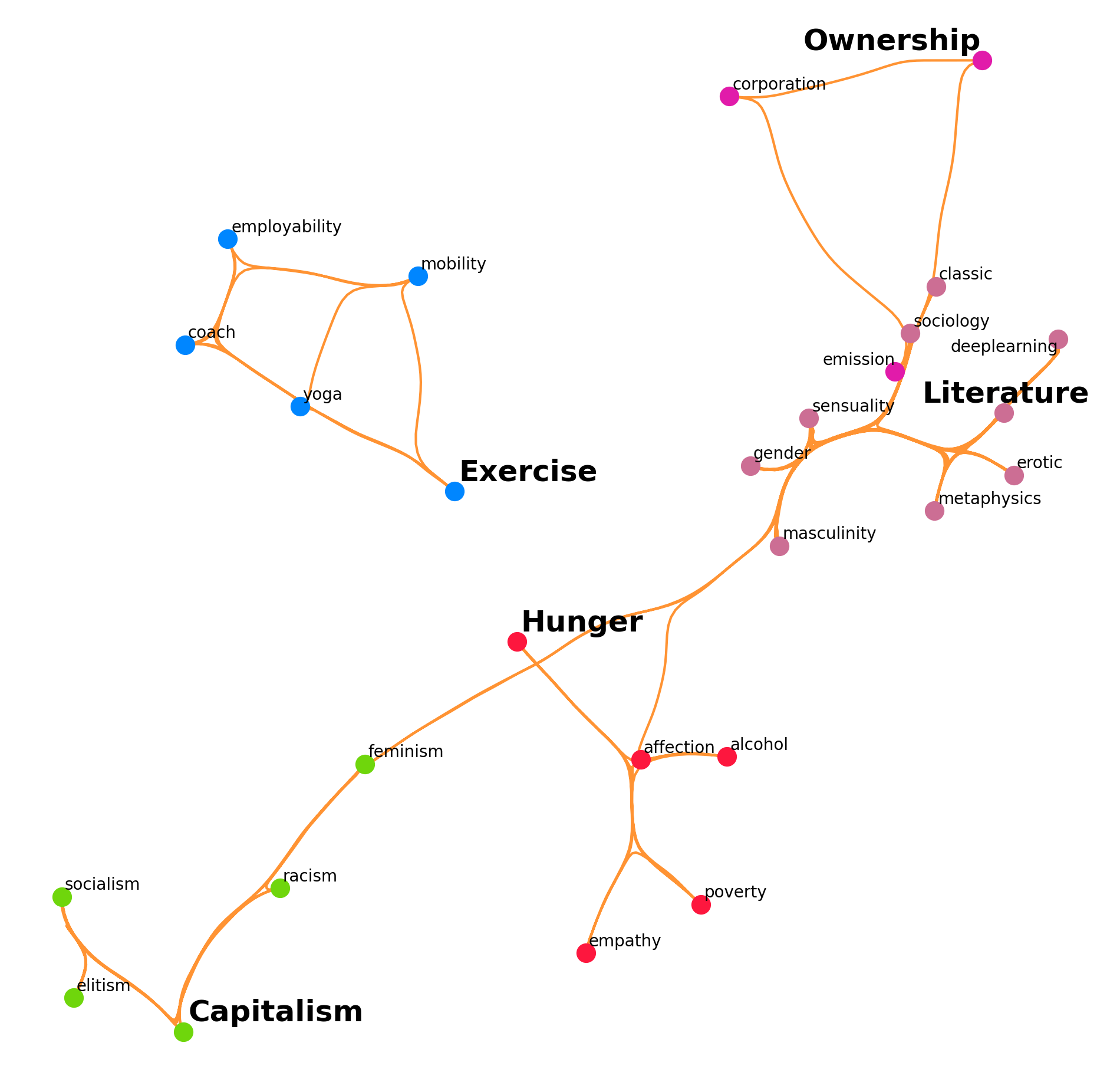 Get inspired by our semantic related topics associated around the brand mercedes-benz. Main topics you can communicate are exercise, hunger, capitalism, literature and ownership.
Sub-topics for the topic cluster exercise are yoga, coach, mobility, employability, nan and nan.
Sub-topics for the topic cluster hunger are empathy, poverty, affection, alcohol, nan and nan.
Sub-topics for the topic cluster capitalism are socialism, feminism, elitism, racism, nan and nan.
Sub-topics for the topic cluster literature are masculinity, sensuality, erotic, metaphysics, sociology and gender.
Sub-topics for the topic cluster ownership are corporation, emission, nan, nan, nan and nan.
Have fun creating awesome new content! Any in case you want an AI which creates new content around those ideas, just ask the neuroflash AI to help you."
Most addressed Jung archetypes of
Mercedes Benz

on socials in 2020
As regards the top 3 archetypes for mercedes benz, the first one is The Creator when it comes to communicating effectively with your customers. The Creator is defined as follows: The creator is not only imaginative and inventive, but they are also driven to build things with meaning and value. They love to transform things and create something completely new. They are also clever and self-sufficient. Example brands include: Lego, Adobe, Playmobil.
The second Jung archetype that aligns with mercedes benz is the The Innocent. It is defined as follows: It embraces happiness, goodness, safety, optimism, romance, and youth. The Innocent sees the good in everything and wants to feel well-adjusted to their environment. A few example brands include: Dove, Coca-Cola, Nintendo Wii
And, last but not least, we have the The Explorer. The definition for this archetype is the following: The explorer finds inspiration in travelling, risks, discovery, and new experiences. They also love to explore new things about themselves. Additionally, they are very resourceful and cultured. Examples: