Positive and negative brand attributes
Brand attributes are characteristics that inspire a positive emotional response in customers and that we consistently associate with our brand in order to ensure we can be recognized by customers in terms of personality and characteristics.They are the set of unique fundamentals and characteristics that identify the physical, character, and personality traits of the brand in the market and in the minds of the customers.
This flower graph shows the positive and negative brand attributes of hugo boss. Attributes closer to the middle are more strongly associated with hugo boss.
Color indicates mood. More green means more positive, more red means more negative. The top 5 positive attributes associated with the hugo boss brand are cosmopolitan, masculine, suave, keen and fashionable. Succesful brand communication often utilizes what people already like about a brand to drive positive perception.
The top 5 negative attributes associated with the hugo boss brand are bitchy, angry, jealous, relentless and vicious.
Size indicates the attributes's commonness in the country (USA). Big means more common, smaller means less common.
New content ideas fitting well to
Hugo Boss
Hugo Boss Offers 8 Clever Ways to Reuse Their Packaging
How To Wear A Scarf Elegantly
Secrets of Finding the Right Dress Size For You
What Color Shoes to Wear with a Black Suit?
How to Tie a Tie: The Definitive Guide
Man's Guide to Trouser Cuffs
Are Collared Shirts Obsolete?
40+ New Ways to Tie a Tie (The Ultimate Tie Knot Collection)
Hint: These content ideas were generated by neuroflash's AI and are unique.
Brand perception of
Hugo Boss
How consumers perceive your brand is important for its success. Brand awareness and Brand perception influence your profit and even the stock price (Colladon et al. 2019).
In comparison to other brands the consumer perception of Hugo Boss is >50-79% (slightly positive [51%]) in comparison to other brands. Hugo Boss carries strong dominance [69%] and is perceived very masculine.
Free Images fitting the
Hugo Boss

brand
These pictures match the association of "Hugo Boss". Refer to the original sites for referencing requirements.
How to communicate
Hugo Boss

products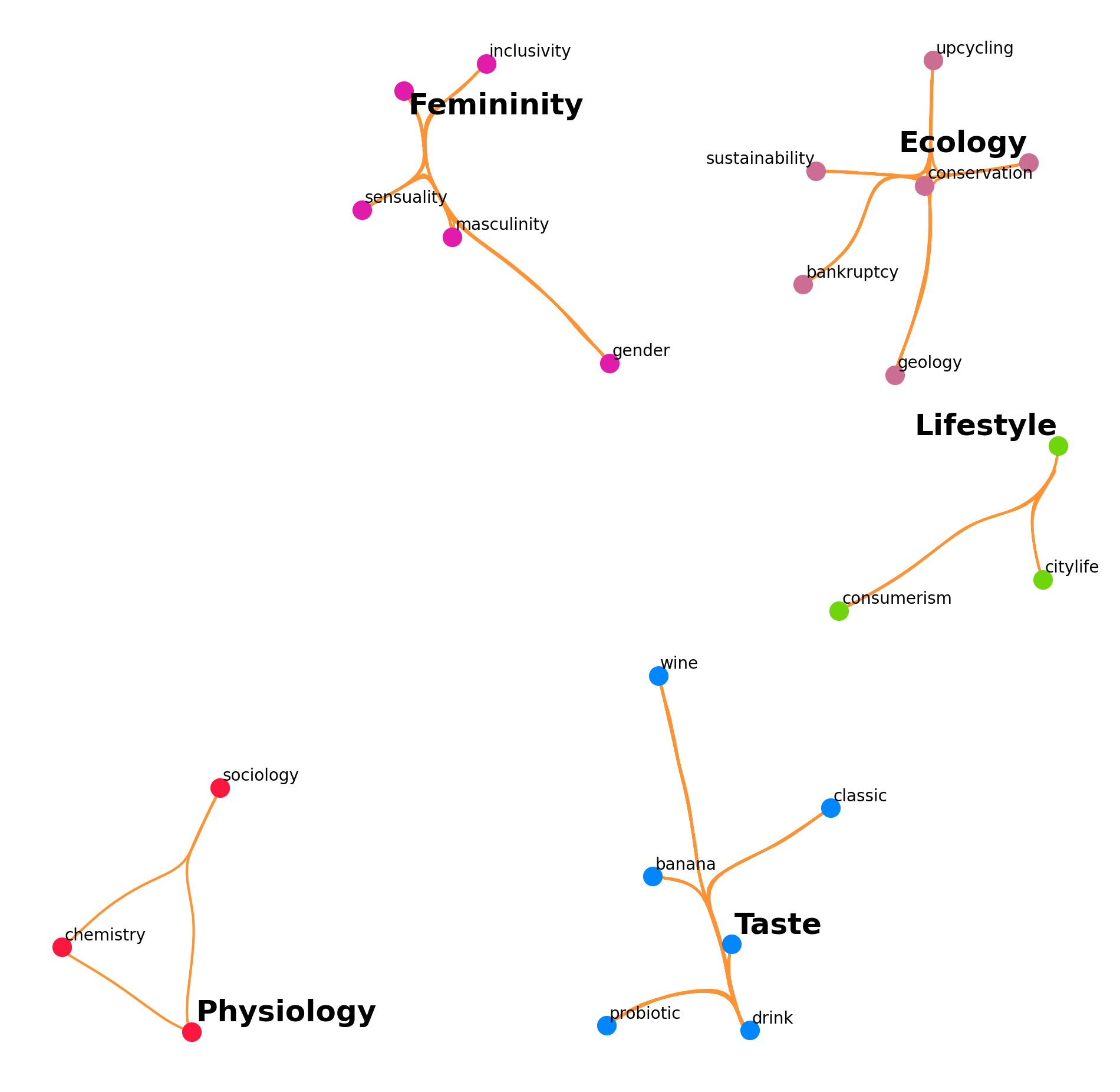 Get inspired by our semantic related topics associated around the brand hugo-boss. Main topics you can communicate are taste, physiology, lifestyle, ecology and femininity.
Sub-topics for the topic cluster taste are drink, wine, banana, probiotic, and classic.
Sub-topics for the topic cluster physiology are chemistry, and sociology.
Sub-topics for the topic cluster lifestyle are consumerism, and citylife.
Sub-topics for the topic cluster ecology are conservation, sustainability, geology, upcycling, and bankruptcy.
Sub-topics for the topic cluster femininity are masculinity, sensuality, gender, and inclusivity.
Have fun creating awesome new content! Any in case you want an AI which creates new content around those ideas, just ask the neuroflash AI to help you."
Most addressed Jung archetypes of
Hugo Boss

on socials in 2020
As regards the top 3 archetypes for hugo boss, the first one is The Creator when it comes to communicating effectively with your customers. The Creator is defined as follows: The creator is not only imaginative and inventive, but they are also driven to build things with meaning and value. They love to transform things and create something completely new. They are also clever and self-sufficient. Example brands include: Lego, Adobe, Playmobil.
The second Jung archetype that aligns with hugo boss is the The Explorer. It is defined as follows: The explorer finds inspiration in travelling, risks, discovery, and new experiences. They also love to explore new things about themselves. Additionally, they are very resourceful and cultured. Examples:
And, last but not least, we have the The Innocent. The definition for this archetype is the following: It embraces happiness, goodness, safety, optimism, romance, and youth. The Innocent sees the good in everything and wants to feel well-adjusted to their environment. A few example brands include: Dove, Coca-Cola, Nintendo Wii