As a creator, you know that images are an essential part of any website or design project. However, optimizing those images can be time-consuming and often requires technical knowledge. That's where Elementor AI Images comes in – a new feature that simplifies the process of image optimization. With Elementor AI Images, you no longer need to worry about resizing, compressing, or cropping your images manually. The tool uses artificial intelligence to analyze each image and automatically optimize it for faster loading times without sacrificing quality. In this blog post, we'll dive into the details of how Elementor AI Images works and show you how to use it on your own website. We'll also discuss the benefits of using this innovative tool and how it can help improve user experience and SEO rankings.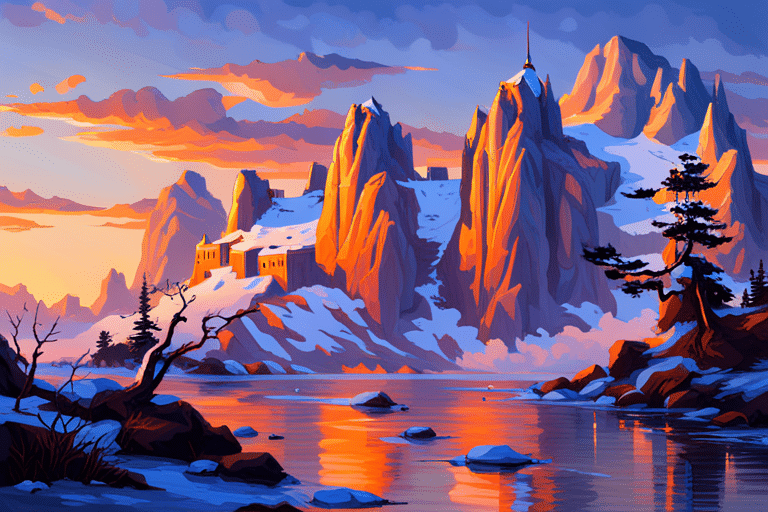 Introducing Elementor AI Images: The Next Level in Web Design
When it comes to web design, staying ahead of the game is crucial. That's why Elementor, the popular WordPress website builder plugin developed by Elementor Ltd., has once again pushed the boundaries with their latest feature: Elementor AI Images. This new addition takes web design to a whole new level by harnessing the power of artificial intelligence.
With Elementor AI Images, creators now have the ability to generate stunning visuals for their websites with just a few clicks. No need to spend hours searching for the perfect image or editing it in external software. Elementor AI Images eliminates those tedious steps by providing an intuitive editor right within the platform.
One of the major benefits of using Elementor AI Images is the time-saving aspect. By simply adding a prompt to the editor, the plugin will generate a visually appealing image, customized to fit the website's specific needs. This feature is perfect for content creators who want to focus more on their core tasks rather than spending countless hours on image sourcing.
In addition to saving time, Elementor AI Images also ensures professional results. The generated images are of high-quality, and the AI algorithm is trained on a vast number of images, ensuring that the output aligns with the latest web design trends. Furthermore, the plugin optimizes the images for faster loading times, which is crucial for user experience and search engine rankings.

Exploring the Benefits of Using Elementor AI Images
Elementor AI Images have revolutionized the way creators design websites. With this new feature, users no longer need to browse the internet for high-quality images or spend time manually editing them. Elementor AI Images offer a seamless solution to generate stunning visuals effortlessly.
One of the major benefits of using Elementor AI Images is the time-saving aspect. Instead of spending hours searching for the perfect image or editing it to fit the design, creators can simply add a prompt and let the AI do the rest. This is particularly useful for those who have tight deadlines and need to quickly generate engaging content.
How to Use Elementor AI Images for Professional Results
Elementor AI Images is the new groundbreaking feature in web design, taking creators to the next level. In order to achieve professional results, it's essential to understand how to effectively use Elementor AI Images. This feature allows you to add visually stunning and high-quality images to your website without the need for coding or extensive editing skills.
To create professional results with Elementor AI Images, start by accessing the Elementor editor on your WordPress website. Choose the desired section or element where you want to add an AI-generated image. Next, click on the Image widget and select the "Dynamic" option. This will open up a range of options for generating images using AI.
From here, you can choose to generate images based on specific prompts or keywords. Elementor's AI technology will analyze the prompt and generate relevant and visually appealing images. You can refine these results by adjusting image filters such as style, mood, or color scheme.
Tips and Tricks for Getting the Most Out of Elementor AI Images
To get the most out of Elementor AI Images, there are a few tips and tricks to keep in mind. First, it's recommended to experiment with different prompts to generate a variety of images. This allows creators to find the perfect visual fit for their content. Additionally, utilizing the add-on features such as image filters and advanced editing tools can provide even more customization options.
1. Take advantage of Elementor's AI-powered features for generating high-quality images.
2. Customize your AI-generated images using the Elementor editor's intuitive interface.
3. Optimize your Elementor AI Images for SEO by adding relevant keywords to the image's ALT text and filename.
4. Keep up with the latest trends by integrating Elementor AI Images with popular platforms like Google and YouTube.
In conclusion, Elementor AI Images is a powerful tool for creators, offering an array of features that can transform your website's aesthetics. By following these tips and tricks, you can generate, customize, and optimize AI-generated images that will make your website truly stand out. Get ready to impress your audience and elevate your web design to new heights with Elementor AI Images.
Alternative to Improve Your Content Creations: ImageFlash
There are numerous AI art tool available in the market, including ImageFlash that, actually employs a version of Stable Diffusion-models. If you seek an AI art tool without any subscription fee, then your search ends with ImageFlash! It enables users to create stunning photos using basic descriptions at no cost whatsoever. We show you how it works:
If you are looking for an Artificial Intelligence (AI) art tool without a subscription fee, look no further than ImageFlash! With this amazing platform, you can create beautiful and unique photos by simply providing basic descriptions and all without having to pay a penny. It employs Stable Diffusion-models, which are advanced models of AI, so you know the pictures you create are of the highest quality.
We'll show you just how easy it is to use and how it can help you to create perfect digital artworks. 
Using ImageFlash to Improve your Web Design
Don't limit yourself to just tinkering with technology when it comes to using an AI art tool. It has the potential to revolutionize your business by creating visually stunning images that will leave a lasting impact on your audience. Embrace its power and elevate your brand or message beyond what you thought was possible! 
Realstic images: if you need to add a photo shoot to your visual content in a low budget.
Product presentation: create realistic product photos in a few seconds, and enhance your marketing strategy.
Stock Photography: exclusive and royalty-free stock photography customized to your needs.
Illustrations: improve the vision and concept of a product.
Graphics: in marketing, using graphics is a great way to communicate. Make it more simple and close to your needs and objectives with the image AI generator, ImageFlash.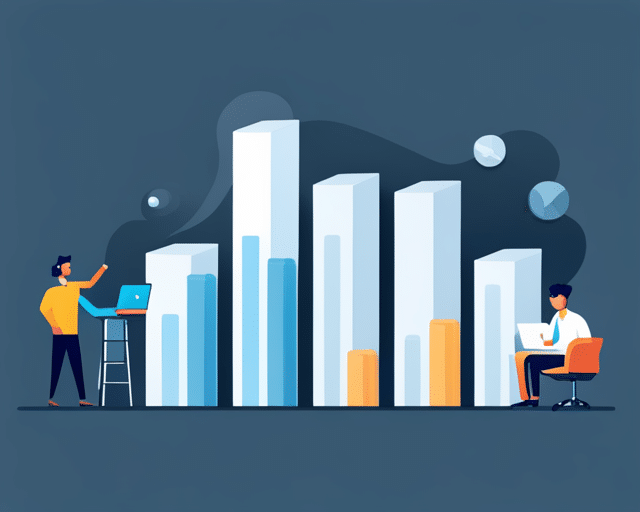 One of the standout features of ImageFlash is its ability to generate images that are optimized for SEO. By using advanced algorithms, ImageFlash ensures that your images are Google-friendly and help improve your website's visibility in search engine results. Additionally, the plugin offers a vast library of prompt-driven templates, allowing you to quickly and effortlessly create attention-grabbing visuals.
ImageFlash's features include its ability to generate high-quality images and artwork in less time, provide high-quality output with finer details, support for various image sizes, and formats, and customized output that includes the ability to add company logos and watermarks. Comparing ImageFlash with other AI art generator from text creators, it separates itself with its ease of use, the ability to understand the language more accurately, and the customization of output, making it a tool that any designer or marketer can benefit from.
Without a doubt, ImageFlash revolutionizes the way images and artwork are created. It's an exceptional tool that simplifies the process for designers, marketers, and anyone looking to produce high-quality results in record time. With its user-friendly interface and extensive customization options, ImageFlash stands out from other AI art generators on the market today as one of the best available choices.
Are you looking for an option to create your IA images in an efficient and optimised way, but you don't want to have a limit on the number of images per month, because you are going to fall short or because you don't want it to limit your creativity? Don't worry. We have created for you the Pro plan, which will allow you to create unlimited images. Generate unlimited text and images every month. Visit here our pricing plan and discover all the features and services included, to choose the one that best suits you. what are you waiting for? Start creating your images with ImageFlash now!
Frequently asked questions
How do I enable AI in Elementor?
To enable AI in Elementor, you can utilize third-party plugins that integrate artificial intelligence capabilities into the Elementor page builder. One popular plugin that enables AI in Elementor is "The Plus Addons for Elementor." This plugin offers various AI-enabled widgets and features, allowing you to add smart elements to your website. These AI-enabled widgets can enhance user experience and provide personalized content recommendations based on users' preferences and behavior. Another option is to use the "JetEngine" plugin with Elementor. This plugin provides AI tools for creating dynamic websites, allowing you to build intelligent forms, search filters, and advanced content listings. With JetEngine's AI features, you can automate content generation based on predefined rules, making your website more interactive and engaging. Furthermore, you can explore "CrocoBlock" plugins for Elementor, which also offer AI integration. With their dynamic listings and built-in AI features, you can create intelligent websites that display custom content based on users' interests or previous interactions. These plugins empower you to transform your Elementor-powered site into a smart and personalized platform. In summary, enabling AI in Elementor is achievable by leveraging third-party plugins such as The Plus Addons for Elementor, JetEngine, or CrocoBlock. With these AI-enabled tools, you can effortlessly incorporate artificial intelligence into your Elementor-created websites, enhancing user experience and providing personalized content recommendations.
Is Elementor AI included in Pro?
Yes, Elementor AI is not included in the Pro version of Elementor. The Pro version of Elementor offers many advanced features and capabilities, but Elementor AI is not one of them. Elementor AI is a separate feature developed by the Elementor team that uses artificial intelligence to automatically design websites. It provides users with pre-designed templates and layouts based on their specific needs and preferences, saving them time and effort in the design process. These templates are created using AI algorithms that analyze the website content and user preferences to generate the most suitable design options. However, Elementor AI is only available as a separate add-on and is not included in the Pro version. To access and utilize Elementor AI, users need to purchase and install it as an additional extension to their Elementor Pro plugin. While Elementor Pro offers a range of powerful features for website design, such as theme builder, forms builder, and WooCommerce integration, Elementor AI is a separate feature that focuses specifically on leveraging artificial intelligence for automated website design. Therefore, to benefit from the AI-powered automation offered by Elementor AI, users will need to acquire the additional extension separately, even if they have the Pro version of Elementor.
What are the AI addons for Elementor?
AI addons are plugins or extensions specifically designed for Elementor, a popular website builder for WordPress. These addons integrate artificial intelligence capabilities into Elementor's functionality, enhancing the user experience and expanding the range of features available. One popular AI addon for Elementor is the Smart Cropping addon. It utilizes AI algorithms to automatically crop and resize images to fit perfectly within their designated areas on a webpage. This feature eliminates the need for manual cropping and helps maintain a visually appealing layout. Another useful AI addon is the Smart Content addon, which uses natural language processing to analyze written content and provide suggestions for improving readability, grammar, and SEO. With this addon, users can get valuable insights and recommendations to enhance their written content. The AI-powered Chatbot addon is also worth mentioning. It enables the creation of conversational interfaces on websites, allowing visitors to interact with a virtual assistant. These chatbots can assist with answering common queries, gathering customer information, and even making product recommendations based on user preferences. Additionally, there are AI addons that offer advanced image recognition capabilities. These addons can automatically tag and categorize images based on their content, making it easier to manage a large image library and improve search functionality on a website. In conclusion, AI addons for Elementor enhance the platform's capabilities by bringing AI-powered features such as smart cropping, content analysis, chatbot integration, and image recognition. These addons provide users with tools to streamline their website building processes, improve content quality, and enhance user experience.
Is Elementor good or bad?
Elementor is a powerful WordPress page builder plugin that has gained significant popularity within the web development community. It offers a plethora of features and functionality that allow users to easily create stunning and professional-looking websites without any coding experience. One major advantage of Elementor is its user-friendly interface which provides intuitive drag and drop functionality. This makes it easy for both beginners and experienced developers to build and customize their websites. Additionally, Elementor provides a wide range of pre-designed templates and widgets that can be easily integrated into a website, saving time and effort in the design process. Moreover, Elementor is highly customizable, allowing users to tweak and fine-tune every aspect of their website's design. This level of flexibility allows developers to create unique and visually appealing websites that cater to their specific needs. Another key benefit of Elementor is its compatibility with other WordPress themes and plugins. It seamlessly integrates with popular themes and plugins, ensuring a smooth and hassle-free website building experience. However, some critics argue that Elementor can be resource-intensive and might slow down website performance. Additionally, the free version of Elementor has limited features and functionalities compared to the paid version, which may be a drawback for users looking for advanced functionality. Overall, Elementor is widely regarded as a good page builder due to its user-friendly interface, customization options, and compatibility. It provides an effective and efficient solution for building modern and professional websites, making it a valuable tool in the web development industry.
Elementor AI Images is undoubtedly the new frontier in web design, revolutionizing the way creators work and enhancing their professional results. Throughout this blog article, we have delved into the various features and benefits of using Elementor AI Images.