Are you struggling to log in to ChatGPT and looking for solutions? This comprehensive guide provides essential information about common login issues, troubleshooting tips, and how to regain access to your account. Login problems can be frustrating, but by understanding the causes and knowing how to fix them, you'll be back in no time.
As an AI language model, ChatGPT is designed to provide useful, relevant responses to your input. By overcoming login challenges, you can take advantage of this advanced technology to produce creative content, answer questions or even have engaging conversations. Rest assured, our guide is here to help you tackle these issues and continue benefiting from ChatGPT's capabilities.
Can't log in to ChatGPT – Common causes of login issues
There are several reasons why you might face challenges in logging into ChatGPT. Common causes include problems related to account credentials, browser compatibility, network issues, and server-related errors. Also, the ChatGPT pricing plan chosen and the account's current status are factors to consider in understanding why you can't log in.
For instance, you might encounter difficulties if your account has expired or been suspended due to non-payment. Additionally, if you've recently updated your computer or mobile device's software, it's possible that some settings have changed, causing compatibility issues. Understanding these factors will help you quickly identify the problem and apply suitable solutions.
If you can't log in to ChatGPT, try these troubleshooting tips
Verify your username and password.
Check your internet connection.
Clear your browser's cache and cookies.
Try a different browser or device.
Disable browser extensions that might interfere.
When it comes to verifying your username and password, consider using a password manager to help you remember and securely store your credentials. Keep in mind that issues with your internet connection may also affect other online services, so it's important to distinguish if it's a broader issue or unique to ChatGPT.
By following these simple steps, you can often resolve login issues. However, if you're still facing difficulties after trying these tips refer to detailed guidance, visit the official OpenAI help center and don't hesitate to reach out to ChatGPT's support team for further assistance.
Other people who also can't log in to ChatGPT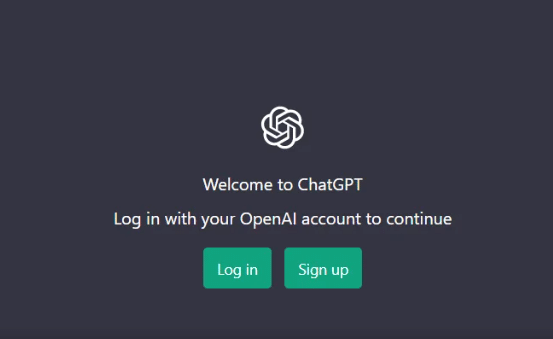 It's essential to know that you're not alone in facing login issues with ChatGPT. Many users have experienced similar problems and have shared their experiences on various forums and platforms. By understanding their experiences, you can draw helpful insights and solutions.
By engaging in online discussions and learning from others who have overcome these obstacles, you can expedite the resolution process and develop strategies to prevent login issues in the future. In addition, maintaining a troubleshooting checklist and being aware of common error messages, you can save time and effort in diagnosing the issue.
Best alternative to ChatGPT: Try neuroflash!
neuroflash is a powerful AI text generator comparable to ChatGPT, with additional features such as SEO analysis, AI image generation, personalities, templates, and optimized prompts.
By leveraging the potentials of Neuroflash, you can benefit from an AI-driven, customizable chatbot application that caters to your specific needs across various industries. By ensuring a secure login and integrating it into your content creation and management process, you can achieve better communication, customer satisfaction, and quality output with minimal login-related troubles.
So if you're looking for a more reliable alternative to ChatGPT, consider signing in to neuroflash.
Not only does it offer similar functionality, but also provides advanced features and better accessibility for a user-friendly chatbot experience.
Conclusion
In summary, staying aware of common causes, using troubleshooting tips, and seeking assistance from the Neuroflash team can help you regain access to ChatGPT. Don't let login issues hold you back, and make the most of AI-generated content for your projects.
In the ever-evolving world of AI and chatbot technology, being knowledgeable about potential issues and understanding what resources to tap when encountering difficulties are essential for effective problem resolution. By proactively addressing login concerns and sharing experiences with fellow users, you build a collective knowledge pool that bolsters AI technology utilization for everyone.