Digital marketing has become an integral part of our daily lives. We use it to store online, read the news, or watch videos. But what exactly is digital marketing and how does it work? In this blog article you will learn everything about the topic "digital marketing basic load" – explained in a simple and understandable way.
What is digital marketing all about?
Digital marketing deals with the marketing of products and services via digital channels. These include, for example, search engines, websites, social media, email marketing, and online advertising. Digital marketing has several advantages over traditional forms of marketing.
On the one hand, it is much more effective because the target group can be reached better. On the other hand, it is also much more cost-effective, as there are no high printing and distribution costs. However, there are also some disadvantages. For example, digital marketing is often very time-consuming and you have to keep up to date with the latest developments in order to be successful.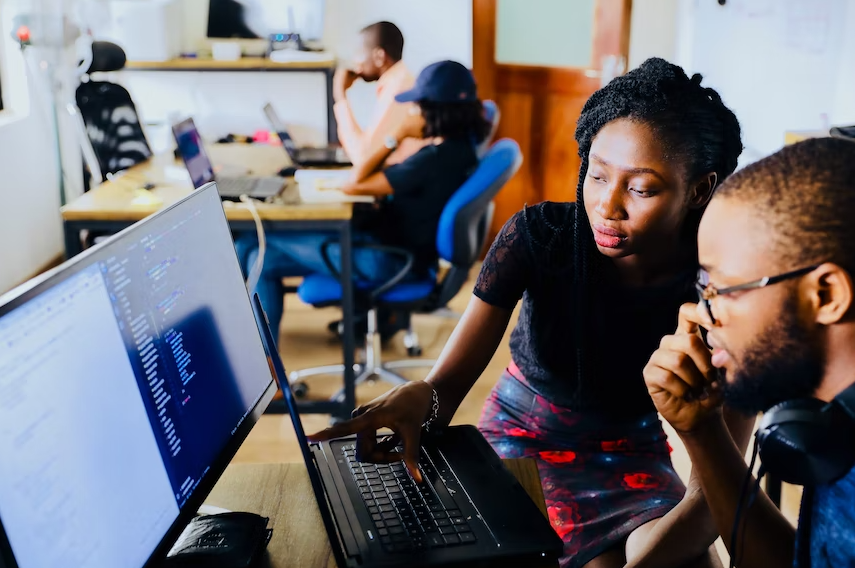 Whether startups or established companies, in the digital world they all depend on making their marketing good in one way or another. It is important to know what exactly digital marketing means and what different types there are. Digital marketing can be roughly divided into four categories: Online Advertising, Social Media, Search Engine Optimization (SEO) and Content Marketing:
Digital Marketing Basics- Different Channels
Digital marketing makes use of various channels to get in touch with its target group. The most important channels include:
Website: Corporate websites are used to raise the company's profile and present its products and services to potential customers.
Social media: Via social media such as Facebook, Twitter and Instagram, companies can get in touch with their target group and inform them about news and offers.
Email marketing: Email marketing campaigns can be used to inform existing customers about new offers or to convince potential customers of the benefits of the company.
Online advertising: Online advertising is an effective way to attract the attention of the target group to the company. By placing targeted ads, companies can address their target group directly.
Digital Marketing Basics - Important Key Figures at a Glance
Key figures are the be-all and end-all in digital marketing. If you don't know a metric, how will you know if your digital marketing strategy is actually working? All in all, there are three key metrics that you should definitely know for digital marketing:
Cost per click (CPC): This is the amount you pay per click on your ad. The CPC rate depends on various factors, e.g. the keyword or the target group.
Conversion Rate: The conversion rate is the number of people who come to your website and perform a specific action (e.g. purchase or newsletter sign-up). A good conversion rate is always above 2%.
Click-through rate (CTR): The CTR indicates how many people click on your ad in relation to the people who see it. A good value for the CTR is 0.5% – 1%.
Frequently asked questions & answers
What is digital marketing?
Digital marketing is the use of digital channels to interact with target audiences and convert them into customers.
Which digital channels can be used for digital marketing?
Search engines, websites, social media, email and mobile apps.
Why is digital marketing important?
Digital marketing enables companies to access a wide range of audiences and interact with them in real time.
Know what you want: before you start digital marketing, you should know what your goals are. This can be increasing sales, increasing brand awareness, or generating leads. Once you know your goals, you can develop a strategy to achieve them.
Leverage the power of social media: Social media is an important tool for digital marketing. Social media allows you to promote your brand and connect with your target audience. Use social media to share interesting content and interact with your target audience.
Be creative: Use your creativity to create interesting and unique content. Make sure your content is relevant and engaging to your target audience. Creative content helps you strengthen your brand and attract new customers.
Use analytics tools: Use analytics tools like Google Analytics to find out what works and what doesn't. By analyzing your data, you can figure out which actions are most effective and where there is room for improvement.
Test and optimize: Test different tactics and constantly optimize your approach. By testing and tweaking, you can ensure that your digital marketing program is and remains as effective as possible.
The topic of "digital marketing basics" is an essential part of modern marketing. By using digital media, such as the Internet, companies can reach their target audience more effectively and thus increase their sales. To be successful, however, companies need to understand the fundamentals of digital marketing. This includes planning a strategy, identifying the target audience and choosing the appropriate digital media.