There is a lot of noise and excitement around creating content with artificial intelligence. But not all tools meet expectations. Sometimes, it is difficult to synchronize with AI by the tone of voice. The right AI services can help save time and scale content creation, but you can't do it without human involvement.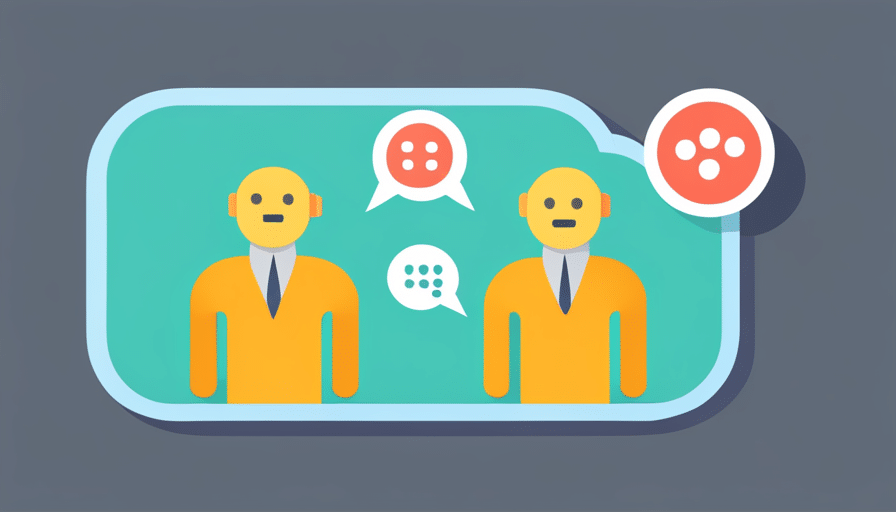 AI content writing tools definition
AI content writing tools are software applications or platforms that utilize artificial intelligence (AI) technologies to assist in the process of creating written content. These tools are designed to help writers, marketers, and content creators generate high-quality, engaging, and relevant content more efficiently.
AI content writing tools employ various AI techniques, such as natural language processing (NLP), machine learning, and deep learning algorithms, to analyze and understand text, generate ideas, provide suggestions, and even automate the writing process. There's a great number of content managers who look for professional companies having a long-time experience in the use of AI writing tools.  They reach out to ‌Essay Tigers writing services to get assistance with the tasks such as topic generation, research, grammar and spelling checks, content organization, and optimizing content for search engines.
Now let's discuss the best examples of AI content-writing tools.
Neuroflash – AI and text generation
Neuroflash is an AI-based writing tool that promises to help users improve their writing skills. The app uses a variety of techniques, including natural language processing and machine learning, to analyze a user's writing and offer suggestions on how to improve it. Neuroflash also includes a number of other features, such as a dictionary and thesaurus, that can help users expand their vocabulary and improve their writing style.
The free plan offers 2000 words & 5 images per month. Paid plans start from €30/month.
Jasper – text generation
Jasper is an AI-powered natural language processing platform developed by OpenAI. It is built upon the GPT-3.5 architecture, which is known for its advanced language generation capabilities. Jasper is designed to understand and generate human-like text, making it a versatile tool for various language-related tasks.
It is great for copywriters. It can quickly write a social media post, a blog article, or prepare text for an email newsletter with your tone of voice in mind. It can generate up to 50 kinds of content in total, making your copy easier to read.
Jasper utilizes deep learning algorithms and vast training data to process and comprehend text input. It can analyze the context, semantics, and structure of sentences, paragraphs, and entire documents, allowing it to generate coherent and contextually relevant responses.
Pricing plans start from $39/month. There's a free 7-day trial.
Copy.ai – text generation
Copy.ai is an AI-powered platform that specializes in generating written content and copywriting assistance. It uses advanced natural language processing algorithms to assist users in creating engaging and high-quality written materials for various purposes, including marketing, advertising, social media, and more.
It offers 100+ templates (e.g., bio to social network, "About Us" page, event email, etc.), can make several unique variations of the same text, and more. It will do best with short copy, such as slogans, banner texts, meta descriptions, etc.
Copy.ai provides a user-friendly interface that allows individuals, businesses, and marketers to generate content efficiently. The platform offers a range of tools and features to assist with different writing needs. Users can input prompts, keywords, or descriptions related to the content they want to create, and Copy.ai's AI algorithms generate corresponding text suggestions and options.
It is free for up to 2000 words per month. The paid version costs $36/month.
MarketMuse – SEO text analysis
MarketMuse is an AI-powered content intelligence and optimization platform that assists content creators and marketers in improving the quality, relevance, and performance of their written content. It utilizes advanced natural language processing and machine learning algorithms to analyze and optimize content for search engines and audience engagement.
It makes an audit of your website content and helps you create expert SEO-optimized texts. Now you can build your content strategy not based on intuition and assumptions but on certain algorithms.
One of the key features of MarketMuse is its content analysis capabilities. It can evaluate existing content and provide insights into its quality, depth, and relevance. It analyzes factors such as keyword usage, topical coverage, and overall content structure to identify gaps and areas for improvement.
Free plan – 10 queries per month for 1 user. Paid plans from $149/month.
Grammarly – error checking
It is an AI tool of Ukrainian origin. It checks the spelling, punctuation, stylistics, and engagement. You can work on the web version or install an extension in Google Chrome. The interface is as user-friendly as possible. It also can detect plagiarism.
One of the key features of Grammarly is its advanced grammar and spelling checker. It automatically detects and highlights grammatical errors, punctuation mistakes, spelling errors, and other writing issues in real-time. Users receive immediate suggestions and corrections, allowing them to correct mistakes as they write, enhancing the clarity and accuracy of their content.
Grammarly is free. You can buy a basic subscription for $15 per user if the basic features are insufficient.
Veed.io – video editing
Veed.io is an online video editing platform that offers a range of tools and features to assist users in editing and enhancing their videos. It provides a user-friendly interface and a cloud-based environment, allowing users to edit videos directly from their web browser without requiring extensive software installations or hardware.
One of the notable features of Veed.io is its video editing capabilities. Users can upload their video footage and make various edits, such as trimming, cutting, merging, and rearranging clips. The platform also supports adding text overlays, captions, and subtitles to videos, enhancing their visual appeal and accessibility.
It is free for videos up to 10 minutes, but videos are exported with a watermark. You can take away their watermark on a paid plan (from $24/month).
Elai – video creation
It is an AI service of Ukrainian origin. It generates video content by text request. You can make videos from blog articles, for example, and upload them to Youtube. Also, you can localize videos into other languages.
Paid plans from $23/month.
Conclusion
In conclusion, AI content writing tools have revolutionized the way we create written content. These powerful software applications harness the capabilities of artificial intelligence, including natural language processing and machine learning, to assist writers, marketers, and content creators in generating high-quality and engaging content.
Author BIO:
Leslie Anglesey is a freelance writer, journalist, and author of various articles with a passion for telling stories about the economic and social situation in the world. In case of any inquiries or suggestions kindly reach out to her at GuestPostingNinja@gmail.com.