What is an Instagram hashtag generator?
Did you know that Instagram is an incredibly popular photo-sharing app and one of the biggest social media platforms out there? It allows users to post photos and videos, follow other users, and like and comment on posts. There are many reasons why Instagram is as popular as it is. Some people enjoy the visual aspects of the platform, while others enjoy the community and connecting with friends and family. Additionally, Instagram has a variety of features that keep users engaged, such as filters, location tags, and especially Instagram hashtags. Fact is, Instagram is one of the biggest and most significant social media platforms of our time.
An Instagram hashtag is a word or phrase used to identify and categorize content on the Instagram social media platform. They can be used to make your posts more discoverable by others who are interested in the same topics, and can also help you find and connect with like-minded people. There are a few different ways to use hashtags on Instagram. You can either use them in the caption of your post, or you can include them in the comments section. If you're using them in the caption, make sure to put them at the end of the text so that they're not too intrusive. And if you're using them in the comments, make sure to space them out so that they're easy to read.
An Instagram hashtag generator is a tool that can help you with the process of creating fitting Instagram hashtags for your post. You can either search for specific keywords or topics, or you can browse through popular and trending hashtags. Once you've found a few that you like, you can start using them on your posts.
If you're not using an Instagram hashtag generator, you're missing out on a big opportunity.
Hashtags are a great way to get more followers and make your posts more discoverable. There are a lot of great hashtag generator tools out there, like neuroflash which is completely for free. Such Generators allow you to find the most popular hashtags for your niche. Once you've found some relevant hashtags, it's time to start using them in your posts. Make sure to use a mix of popular and less popular hashtags to reach the widest audience possible. And don't forget to mix up your hashtags from time to time to keep things interesting. If you keep those tips in mind, you can make full use of the following benefits of an Instagram hashtag generator:  
You'll be able to find and generate more popular hashtags that are relevant to your business. You can also use these generated hashtags to find influencers who can help promote your business.

You can use generated hashtags to find customers who are interested in your products or services. This is a great way to connect with potential customers and learn more about their needs and wants.

An Instagram hashtag generator ensures that your hashtags are always up-to-date, relevant and popular. This way, your posts will appear in search engine results and users will be able to discover your content more easily.

Boost your engagement. Engagement is one of the key indicators of success on Instagram. By using popular hashtags, you can give your content a boost and get more likes, comments, and shares. If you're not sure which hashtags to use, a generator can be a great way to get started. By inputting some basic information about your business or brand, you can get a list of relevant and popular hashtags that you can use to reach a larger audience.
How to use an Instagram hashtag generator
To walk you through the process of using an Instagram hashtag generator, let's give you an example with neuroflash. The neuroflash text generator uses a natural language processing model to create up to fifty different text types fast and effectively with AI. Thus, neuroflash can also be used as a hashtag generator in just a few simple steps. 
First, you need to pick the picture for the post that you want to generate hashtags for. Let's say you love cats and want to share this picture of a cat that is dressed like royalty to express how regal and majestic you find these animals. This is a great opportunity to connect with the cat-lover community on social media.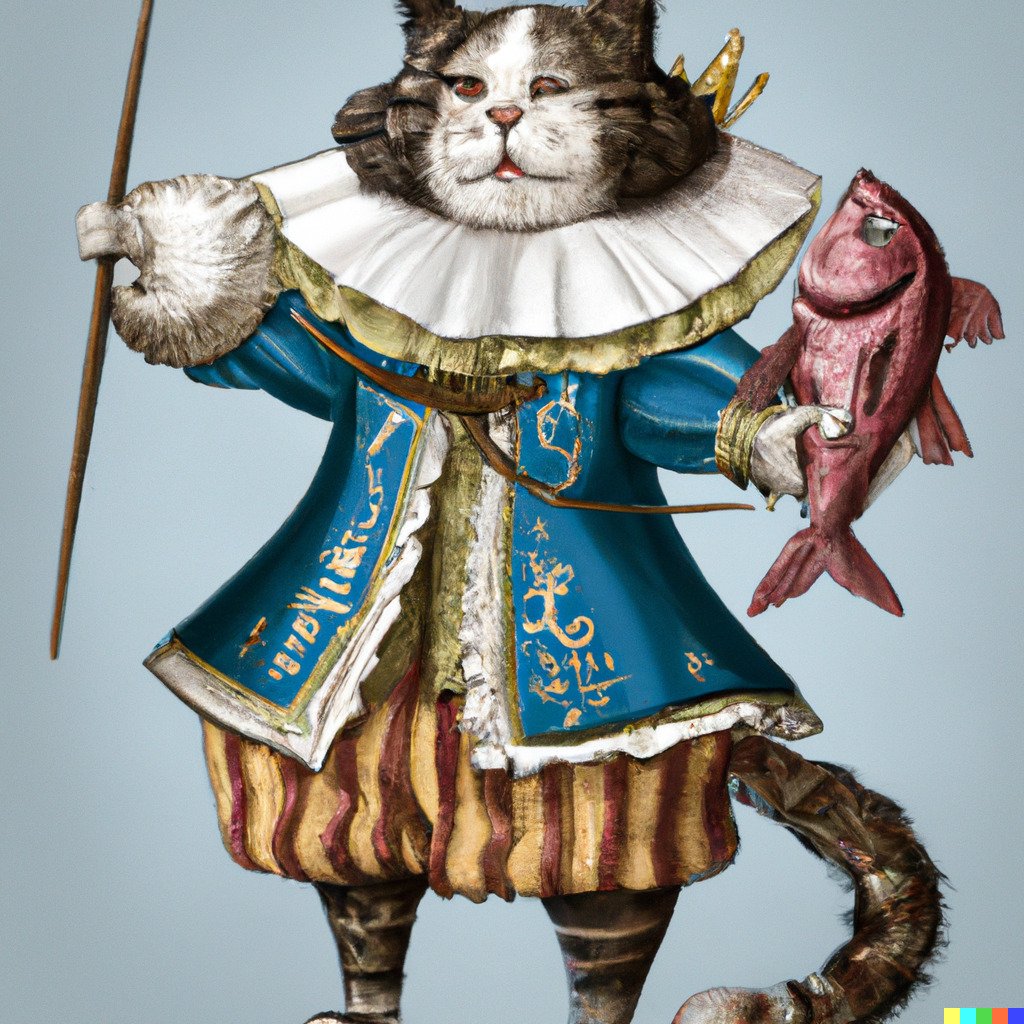 The picture itself is perfect, or should we say purrfect. Now you only need the right hashtags in order to promote it correctly on social media. To generate hashtags, you need to first select the text type "Instagram hashtags" in the neuroflash generator and then briefly describe what you can see in the picture or what you want your post to be about.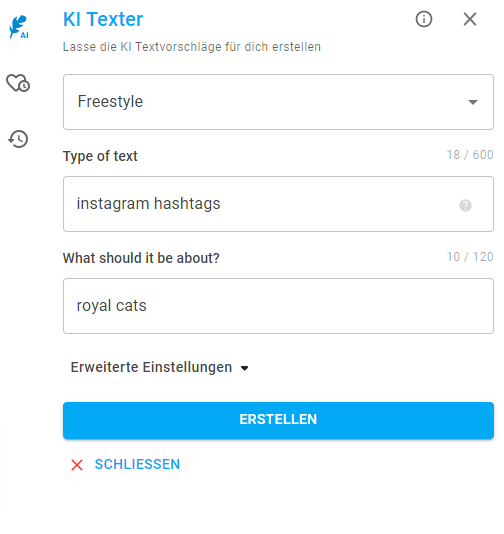 Then all you need to do is click one button and the neuroflash generator shows you the results: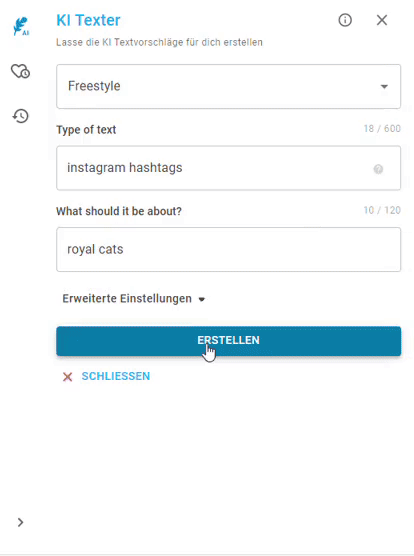 If you are not happy with the results, you can always edit the generated hashtags or have the generator design new ones. You can also combine the hashtags with an Instagram caption, which you can also generate automatically with AI.
If you're looking to get more followers on Instagram, using an Instagram hashtag generator is a great way to do it. With a little bit of creativity, you can come up with some really popular hashtags that will help you get more exposure. Just make sure to use them wisely and don't spam your followers with too many hashtags.  If you use the right hashtags and place them correctly, you can get more people to follow you, and you can even get more likes and comments on your photos. And who doesn't love more followers?