Many users face the frustrating 403 Forbidden error while using ChatGPT, but fear not, as there are solutions to overcome this issue and enjoy smooth interactions. In this article, you'll learn how to fix the 403 Forbidden error ChatGPT and continue using the chatbot without any obstacles.
Understanding and resolving the 403 Forbidden error is crucial for anyone who wants to get the most out of ChatGPT. This AI-powered chatbot enables users to derive valuable insights, engage in natural language conversations, and utilize various other features. Moreover, the error can be caused by different factors requiring unique solutions, which we'll delve into in this article.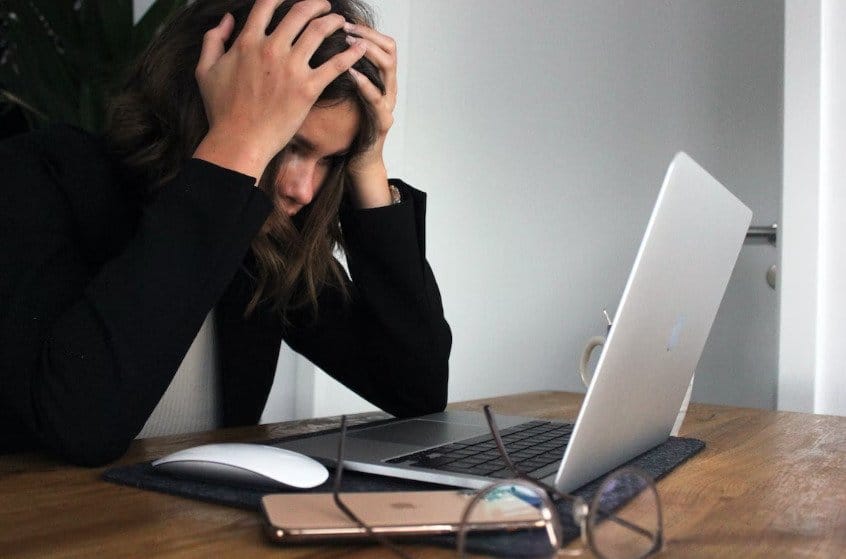 The meaning of 403 Forbidden error message
A 403 Forbidden error message occurs when a user tries to access a restricted webpage or resource without the required permissions. There are various reasons for this error, such as improper settings in the server, inappropriate file permissions, or even faulty browser settings. In the case of ChatGPT, the error may be caused by a combination of these factors, affecting the user's ability to access and use the chatbot smoothly.
It's important to note that the 403 Forbidden error is not limited to ChatGPT alone. It can appear on any web service using the same protocols and technology as the chatbot. Therefore, understanding the cause of the error can help users quickly identify the underlying issue and work towards resolving it, ensuring uninterrupted usage of ChatGPT and other web services.
Why does ChatGPT encounter the 403 Forbidden error?
ChatGPT users may experience the 403 Forbidden error due to numerous reasons, including regional restrictions, issues with the API token, or problems related to a user's internet connection. Additionally, the server hosting ChatGPT may also have improper settings or lack the required permissions for accessing and using the chatbot. Furthermore, an outdated browser or faulty browser settings can contribute to this error as well.
Recognizing the specific cause of the 403 Forbidden error in ChatGPT allows you to pinpoint the issue and apply the appropriate solution effectively. By addressing the root cause, users can prevent future occurrences of the issue and have a better overall experience with ChatGPT. Properly functioning chatbots can significantly improve user satisfaction by streamlining communication and providing quick answers to user queries.
Common solutions to fix the 403 Forbidden error for ChatGPT
There are multiple ways to resolve the 403 Forbidden error when using ChatGPT. Some common solutions include clearing your browser cache and cookies, checking your internet connection, or ensuring that your API token is valid and properly configured. In some cases, using a VPN can help users bypass regional restrictions that cause the error. If none of these solutions work, users can always contact ChatGPT's support team for further assistance in resolving the issue.
Applying the most appropriate solution in a timely manner ensures users can get back to using ChatGPT without extensive downtime, which is essential for maximizing productivity. In addition, by selecting the right remedy, users can increase the likelihood of success in resolving the issue, minimizing frustration and promoting a positive experience with the chatbot. These problem-solving strategies empower users to fix issues independently instead of solely relying on the support team.
Tired of ChatGPT errors? Try neuroflash, the best AI content suite in Europe!
neuroflash is an innovative company focused on providing AI-driven content solutions to businesses and individuals, and is thereby a great ChatGPT alternative. Free of errors and issues, neuroflash strives to make content creation easier and more accessible for users. Based on the same technology as ChatGPT, neuroflash offers a seamless and engaging chatbot experience for users on top of many other features like SEO analysis and AI image creation. On top of that, neuroflash is continuously working on innovations and developments to provide cutting-edge AI solutions.
As businesses continue to adopt AI technologies, the demand for multimodal tools like neuroflash increases exponentially. neuroflash differs from ChatGPT by providing an easy-to-use AI content suite that provides complete and comprehensive workflows for content creation processes. Hence, neuroflash is well-positioned to cater to the needs of businesses seeking innovative and efficient content creation services.
Try it out yourself and use neuroflash for free to generate up to 2,000 words per month.
Useful Tips to fix the ChatGPT error 403
Clear your browser cache to fix the 403 Forbidden error.
Use a VPN to bypass regional restrictions that may cause the 403 Forbidden error.
Contact ChatGPT's support team for assistance in fixing the error.
Update your browser to the latest version.
Ensure your API token is properly configured.
By applying the useful tips mentioned above, users can effectively troubleshoot and rectify the 403 Forbidden error in ChatGPT, thereby ensuring seamless interactions with the chatbot. A well-functioning AI chatbot greatly enhances user experience, providing quick and accurate responses to queries. Consequently, it is vital to remain vigilant and promptly address any issues that may arise, allowing users to fully leverage the capabilities of ChatGPT.
Related Questions
How can I access ChatGPT despite the 403 Forbidden error?
Clearing your browser cache, using a VPN, and ensuring proper API token configuration are some methods to resolve the 403 Forbidden error. If these solutions don't help, consider contacting ChatGPT's support team for further assistance.
Is the 403 Forbidden error dangerous for my device?
Although the 403 Forbidden error is not inherently dangerous for your device, it can hinder your ability to access and use resources like ChatGPT. It's essential to follow the suggested solutions to resolve the issue and continue using the chatbot seamlessly.
Other people asked
Can you please clarify or provide more context about "403 forbidden ChatGPT"?
The term "403 forbidden ChatGPT" refers to an error message that some users encounter when trying to access the ChatGPT chatbot application. The 403 Forbidden error occurs when users are unable to access the chatbot due to a lack of required permissions or other potential issues. This article aims to provide users with practical solutions to fix this error and continue using ChatGPT seamlessly.
Addressing the 403 Forbidden error is crucial in providing users with an uninterrupted ChatGPT experience. By following the comprehensive solutions provided, users should be able to regain access to the chatbot and maintain a seamless communication interface with the AI. Moreover, resolving this error proves vital for businesses relying on ChatGPT for customer service, sales, or other vital operations as it greatly impacts functionality and efficiency.
Conclusion
In conclusion, while the 403 Forbidden error can be an inconvenience for ChatGPT users, there are practical solutions to overcome it and continue enjoying a smooth chatbot experience. Following the common solutions mentioned, users can access the chatbot without any obstacles. Additionally, Neuroflash, the company behind ChatGPT, continuously strives to provide users with cutting-edge AI solutions and reliable services.
By addressing the 403 Forbidden error head-on and implementing the recommended solutions, users can reclaim and improve their ChatGPT experiences, thereby maintaining seamless access to this valuable resource. Furthermore, the introduction of NeuroFlash's unique features bolsters the users' AI-chatbot capabilities, fostering growth and innovation in AI-driven communication solutions.