SEO is a complex topic and if you don't deal with it regularly, it can quickly happen that you lose the overview. To prevent this from happening to you, we have created an overview of Search Engine Optimization and SEO content in this article. In addition, at the end of the article you will find a list of the best SEO tools that you can use to optimize your website and content.
What you should know about SEO and SEO tools
Search Engine Optimization (abbreviated SEO) has the purpose of achieving a higher ranking with your website and its content in search engines like Google. A better ranking leads to your content being displayed on the first page of the search engines and thus having an improved visibility in the search results. SEO is understood as organic ranking, which means not paying to be at the top of results. This means that SEO is a free measure, apart from SEO tools, which drives organic traffic and attracts visitors to your website. SEO is therefore one of the most valuable aspects to boost your company's digital marketing. Search Engine Optimization is divided into two parts: On-Page SEO and Off-Page SEO:
On-Page Search Engine Optimization: The aim here is to improve the ranking by creating content, 'in order to attract users to one's own website. It is necessary to integrate certain keywords on the pages and in the SEO content and to ensure regular uploads so that the search engine optimization has the necessary effect. In addition, it should be ensured that meta title and meta description, as well as images used, are provided with relevant keywords.
Off-Page Search Engine Optimization: This aspect is understood as optimization outside of your own website. This is guaranteed, for example, by backlinks, i.e. links that refer back to your website on other websites. Backlinks have the purpose of promoting your own website on another one, which among other things contributes to more relevant visitors.
What exactly are SEO tools and why are they important?
SEO tools are programs that help you optimize your website. With such tools, different factors can be checked and up-to-date information can be sent to increase the ranking. With the analysis reports, the operators of a website are able to improve their content for the results of search engines.
With SEO tools you'll have a great advantage if you decide to use SEO for your marketing strategy. They will help you point out your website's problems, offer concrete information through the reviews and suggest improvements that you can use to optimize your ranking. Take a look at the reasons why SEO tools are an effective and efficient option for your website:
In-depth analysis: With a clear investigation, you learn about errors that you or your team might not have noticed on your own.
Time-saving: Why extend your workday unnecessarily when a tool can check something in a nutshell?
Organized: SEO tools help run a collection of data in various formats and orders in an orderly fashion. This way, you won't miss any errors or information that could potentially be important for your business.
As a website owner, you should rely on analyzing different areas of your domain to get the best optimization and rank on the first page of Google Search. Here are some topics that can be studied more effectively with SEO tools:
SEO Content: In this process, among other things, it should be checked whether meta titles, descriptions and appropriate keywords have been added without errors. Also, the correct format and size of headers or other images is taken into account. To improve the loading speed of a web page, the photos should be less than 500 KB. What a content analysis also shows in the results is the optimal length that a blog should be.
Keywords: Keywords are the words that users type on search engines to search for results. So, a part of the SEO tool deals with an effective research to find suitable keywords. In addition, it can be used to determine how much traffic they generate and where they are in the ranking.

Backlinks: As mentioned above, backlinks are an important component for off-page SEO. With a backlink analysis tool, you can find out which pages your website is on and track them. You also have the option of performing a backlink analysis, which allows you to check which keywords or pages bring in the most links.
Traffic: For effective generation, some tools offer the option to determine the traffic of visitors. This allows you to check from which external source the most users come and which of your pages were visited most often. At the same time, it shows which keywords were used that led to the visit of your website.

Advantages and disadvantages of SEO tools
Search Engine Optimization is an important part of online marketing. SEO tools can bring a great relief in this area, but like so many things on the Internet, SEO tools also come with some merits and demerits, here is a small overview:
Increased Reach: SEO tools organically increase the reach of your business and can reach a targeted audience through content creation and distribution.
Return on Investment (RIO): With judicious execution of search engine optimization with SEO tools, your website will be presented to people searching for the product or service you offer. This allows SEO to be used as an effective tool to connect your website to the right audience.
Cost-effective: In the long run, SEO is worthwhile even if external resources, such as a digital agency, are hired to create content, as there is no cost associated with organic traffic. SEO tools do cost some money to purchase, but are a good investment in comparison.
Up to date: Due to the various analysis options of SEO tools, your website is regularly improved and remains up to date.
Time-saving: With SEO tools you can save a lot of time and effort. They automate the optimization process and help you create high-quality SEO content without having to check everything manually.
Long-term investment: The execution of a Search Engine Optimization is understood as a long-term strategy. This means that it could take a long while before the work with SEO actually pays off. Experts expect it to take 12-24 months before the full results are noticeable. This means that SEO tools cannot be used just once, but must be paid for over a longer period of time.
Lots of competition: depending on your industry and your company's budget, fighting with competitors can be difficult. Mainly because a lot of things in search engine optimization are uncertain and different factors play a role, the process can drag on here as well. SEO tools are accessible to all and will be a support to you, but will not give you a unique advantage.
No guarantee: Despite efforts, a good strategy, creating excellent SEO content and using SEO tools, there is no guarantee that you will end up on the first page of a search engine. Due to the fact that the algorithm changes every day, a permanent and constant plan is not worth it.
What types of SEO tools are there and how are they used?
SEO tools can be roughly divided into three categories: On-page optimization, off-page optimization and keyword research. Most SEO tools offer a combination of these functions, but there are also some specialized tools for each area. Here are some examples:
SEO tools for keyword research and analysis
At the beginning of every successful SEO strategy is the keyword analysis. Already there you can fall back on some SEO tools that support you.  This kind of tool helps you to research the right keywords for your website. The functions include the review of the search terms, the analysis of the competition and the search for new keywords.
These indicate, among other things, how often a particular keyword has been searched for or how big the competition is for it. In addition, some offer the possibility of discovering new search combinations as well as current trends. For an initial search, you can also use Google Search and, for example, use "Autocomplete" to display other terms that have been searched for in the context of a keyword. Other examples of tools in this category would be:
KWFinder
Google Trends
Answer the Public
KeywordPlaner
Ahrefs Keyword Explorer
The use of suitable keywords is an important step towards an SEO optimized website, but it is not enough to automatically achieve a high ranking. Other factors such as content, loading times or the design of the website also play a role and make the use of additional tools necessary.
SEO Tools around the SEO Content
An important part of your website is the content. To optimize this as well, there are some tools that help you. For example, you can use them to check whether your page content complies with the search engine guidelines, whether titles and descriptions are available, and whether your texts are the right length. They also give you practical tips on how to optimize your content. Examples of SEO tools in this category are:
Content Success Ryte
Searchmetrics Content Experience
However, some tools also measure the performance of your content. This allows you to find out, for example, which content performs particularly well for which search term. The following tools, among others, offer this function:
Ahrefs Content Explorer
BuzzSumo
However, it is not only your content that determines your success in search engine rankings. They also pay attention to the code on which your individual websites are based. Fortunately, there are tools to help us with this as well.
On-page SEO tools and website monitoring
This type of tool helps you optimize your website for search engines. Features include checking keyword density, optimizing meta tags and titles, checking internal link structure and optimizing content. On-page SEO tools pay attention to the technical aspect of your website and give you insight into optimization possibilities. Thus, you have the opportunity to improve your loading time, for example, or if necessary, to make your website mobile-friendly. These SEO tools make it easier for you to detect technical errors on your website.
Ryte
SISTRIX Optimizer
Screaming Frog SEO Spider
It is also important to detect and undo unintentional changes to your websites. By using the right tools, you can, for example, avoid SSL certificates expiring or page titles being changed unintentionally. Tools that can help you with this are:
Testomato
URL Monitor
Little warden
However, "external influences" can also affect the ranking of your website and should be included in your SEO strategy accordingly (off-page SEO).
SEO Tools for the Off-Page SEO
An important part of off-page SEO is managing backlinks. You should know where a link is coming from and if the website linking to yours is trustworthy. Additionally, where it links to is also important. Does it lead to the home page? Or a sub-page? This will help you figure out which of your content is most popular and where there is room for improvement. To see the backlinks of other websites and to evaluate the quality of another website, you can use so-called link databases. So this kind of SEO tool helps you to evaluate and build your link popularity. Features include checking backlinks, analyzing the competition and searching for new link partners. Examples are:
To find suitable websites that could link to your pages, you can use link building or content seeding tools. These search for websites that deal with a specific topic and would like to link to suitable content accordingly.
Since social media is becoming more and more valuable in our society, you can find some tools for it as well, which show you, for example, how many users switch from there to your blog or website or how often a certain article was linked.
Finally, the goal of any SEO strategy is to improve the ranking of your website. Accordingly, there are some tools that show you the ranking of keywords (in connection with your website), subpages or your homepage or the current market share of your website. In addition, comparisons with the competition are also possible.
Google Search Console 

Google Analytics
SISTRIX
Search Matrix
Searchmetrics
Which SEO tool should I use?
In summary, there are suitable tools for each area of SEO that support you in the implementation. Depending on what goals you are pursuing and how extensive your website is, the recommended use also differs. If you are just starting out, free tools are the best choice, where you can experiment as you like. It makes sense to first get an overview of suitable keywords with the appropriate tools. If, on the other hand, your website is more complex and possibly has a larger company in the background, you should include tools from each of the categories presented.
But most importantly, get to know the SEO tools you use! Any tool can be good if you don't know how to get the best out of it. Pick the ones that best fit your budget and needs, learn the best way to use them, and conquer the hit list! We've created a list of the best SEO tools 2022 so you can get properly informed before making a decision:
The 10 best SEO tools 2022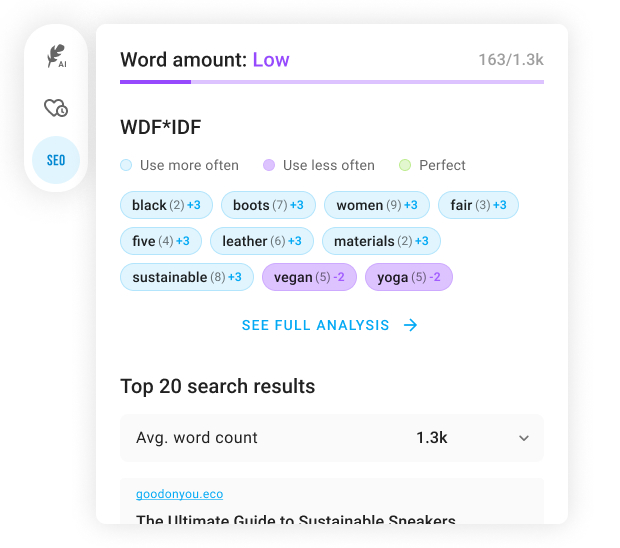 neuroflash is an AI text generator that uses artificial intelligence to create long and short texts in just a few seconds. At the same time, neuroflash also enables the creation of SEO relevant content. For example, the generator helps to create SEO titles, SEO meta descriptions, SEO content, SEO product descriptions and much more. You can write about any topic with neuroflash and only have to provide a few information and desired keywords. 
In addition, neuroflash offers a WDF*IDF analysis for your texts. WDF*IDF is a tool often used in search engine optimization to analyze the relevance of your own content in relation to the content of other websites and blogs. With the WDF*IDF analysis (powered by Seobility) within neuroflash, you identify important words that are highly relevant for the search engine ranking for certain keywords.
Google Search Console is a free tool from Google that you can use to analyze and optimize your website. For example, you receive information about which search terms people use to reach your website. Based on this data, you can decide which keywords you should use more in your texts.
Google Analytics is a free tool that helps website owners improve the performance of their pages. It records the number of visitors to a page and analyzes where they come from. Based on this data, website operators can see which marketing measures are successful and where there is room for improvement. Therefore, Google Analytics is an analysis program with a lot of added value.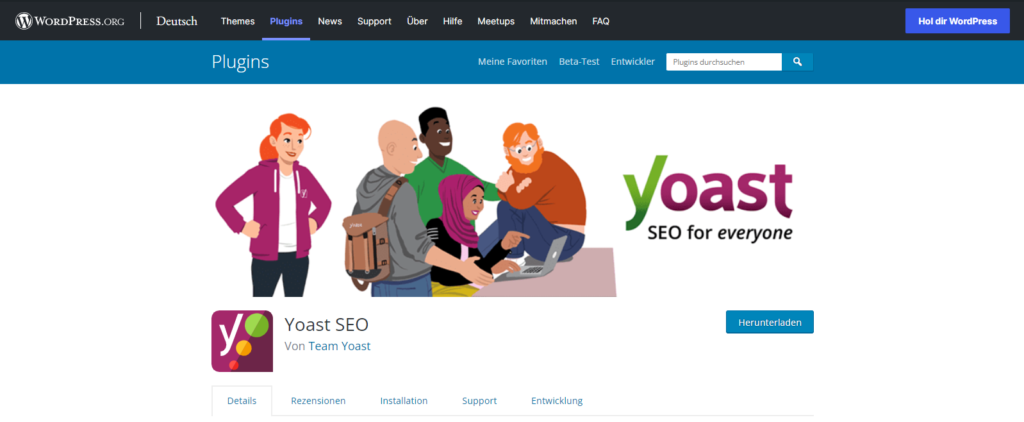 Yoast SEO is a plugin for WordPress that allows you to optimize your content. The plugin analyzes your text and gives you tips on how to make it even better. This way you can make sure that your content is well prepared and search engine optimized.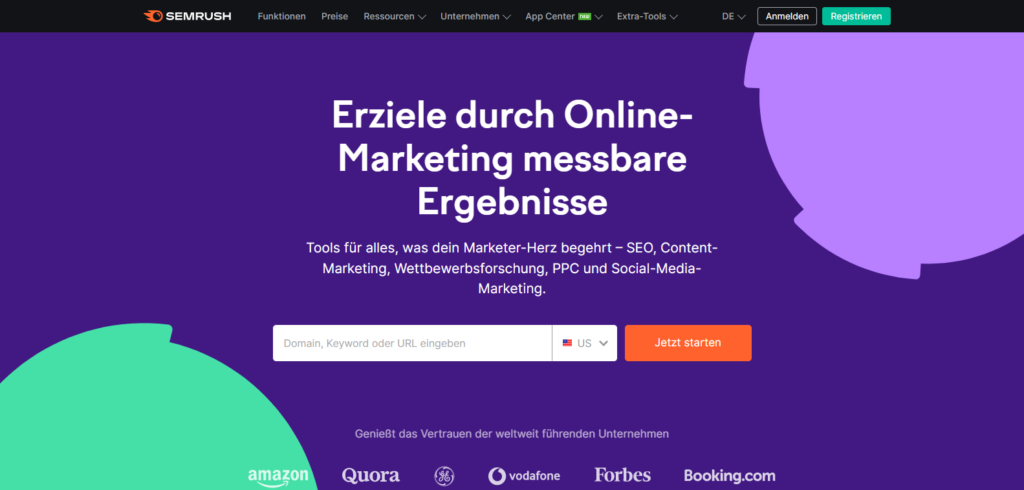 SEMrush is a tool for keyword research. With it you can find the right keywords for your content and make sure that your texts are found by as many people as possible.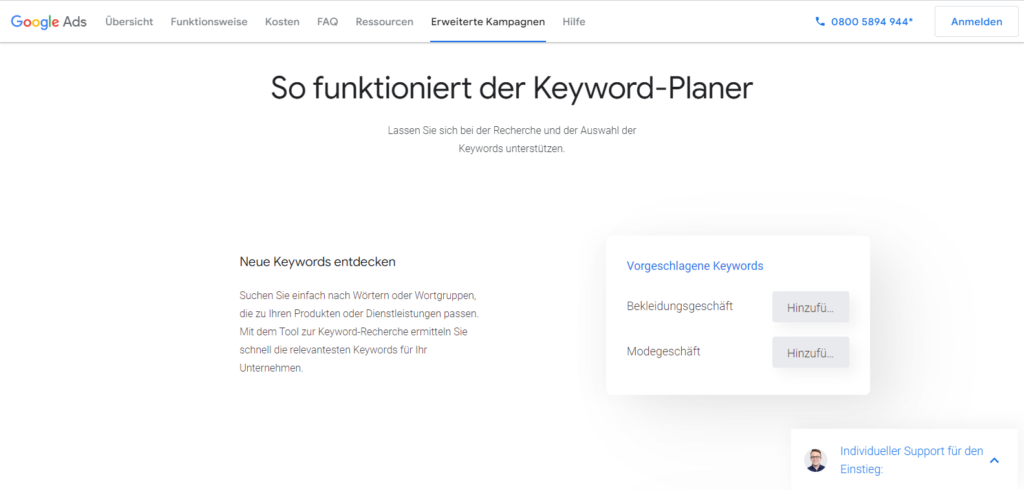 Google Keyword Planner is a free tool provided by Google. It is a very useful SEO tool for researching keywords and their competition. The tool offers a number of useful features to find the right keywords for your website or business. You can also use it to find out the search volumes of keywords and see how they evolve over time. In addition, you can also use the tool to perform competitive analysis and find out which keywords your competitors are using.
Ahrefs is an alternative to Google SEO Tools.  It's a powerful tool that lets you analyze your competitors in detail and find out what strategies they use. This is one of the most versatile and comprehensive SEO tools on the market. With Ahrefs, you can track backlinks that your competitors have received to determine their link building strategies. You can also research keywords and monitor your competitors' Search Engine Optimization.
In the long run, KWFinder is an absolute must if you are serious about improving your website and generating more traffic. KWfinder is one of the most advanced seo tools on the market. The operation is relatively intuitive and self-explanatory, which is a great advantage for beginners. Nevertheless, there are also many useful functions for advanced users, such as the possibility to generate keyword ideas or to check the search volume of keywords.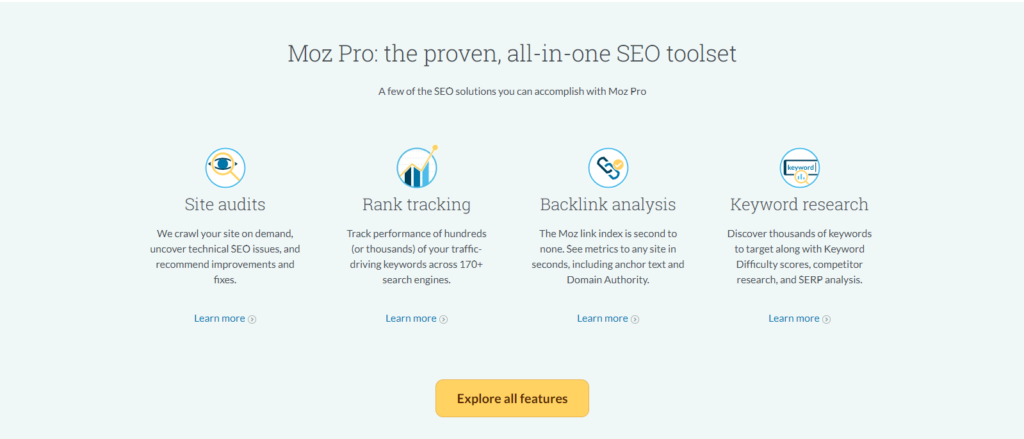 MOZ is one of the leading companies in the field of Search Engine Optimization. The tool helps to improve the visibility of a website in the search results of Google and other search engines. MOZ offers various solutions for companies of all sizes, from the free Open Site Explorer to the professional Moz Pro. The platform offers an account that gives you comprehensive insights into keyword research, link building, on-page optimization and much more.
SISTRIX is one of the most comprehensive and well-known SEO tools on the market and is recommended by many experts for Search Engine Optimization. The tool offers extensive analyses and reports on one's own websites, so that one always knows where there is potential for improvement. Thanks to the easy-to-understand interface, SISTRIX is also suitable for beginners who are not yet so familiar with the matter.