Content writing is a vital skill for any online marketer, business owner, or blogger. If you're reading this, you're probably wondering how to write great content. Don't worry, you've come to the right place! We'll show you the content writing basics so that you can produce amazing articles, blog posts, and other high-quality, engaging content for your audience.
Content writing is a process of creating informative, engaging, and compelling content for your audience. It can be used for various purposes, such as to promote a product or service, build relationships with customers or clients, or simply to inform or educate your readers. Regardless of the purpose, good content writing should always be well-written, interesting, and relevant to your target audience.
When it comes to content writing, there are a lot of different interpretations of what that actually entails. For some people, content writing simply means creating any kind of written content, whether it be for a blog, website, or even a social media post. However, there is more to content writing than just stringing together a few sentences. Good content writing should be engaging, informative, and persuasive.
It should be able to capture the attention of the reader and hold their interest throughout the entirety of the piece. Additionally, it should provide value to the reader in some way – whether that be through education, entertainment, or both. If you're thinking about getting into content writing or are looking to improve your skills in this area, keep these things in mind. With practice and dedication, you can become a master at crafting engaging and persuasive pieces of content that will resonate with your audience.
Why are good content writing basics important?
Content is essential for any website or blog. It's what keeps people coming back for more, and it's what helps you rank higher in search engines. Good content is also engaging and informative, which means that it can help you build a loyal following and even generate leads and sales. In short, there's no reason not to invest in good content writing!
It's important to write good content because it's how you persuade your readers to see your point of view. By using a strong, confident tone, you can make your readers believe in what you're saying and convince them to see things from your perspective. Good content writing is all about persuasion, and that starts with the tone you use.
Content writing basics for your business
If you want to make sure that your business's content is absolutely perfect, there's only one way to go about it: hire a professional content writer. A good content writer will be able to help you figure out exactly what kind of content you need, and then craft it in a way that perfectly represents your brand. Not only that, but a professional can also help you ensure that your content is SEO-friendly, so that people can actually find it when they're searching for something online. Hiring a professional may seem like a hassle or an unnecessary expense, but trust us – it's worth it. If you want your business to succeed, make sure you have the best possible content – and that means hiring someone who knows what they're doing.
If you cannot afford any professional writers but still need to produce content – whether that's for your website, blog, social media, or even just marketing materials, then keep the following tops in mind:
First, brainstorm ideas by thinking about what your audience might want to know or what would be helpful for them. Make a list of possible topics.

Then, do some research to flesh out those ideas and see what others have already written on the topic. This will help you come up with a unique angle for your piece.

Once you have a general idea of what you want to write about, start crafting your piece. Keep it focused and make sure each paragraph flows into the next.

Finally, proofread your work before publishing it to catch any errors or typos.
By following these tips, you can create high-quality content that will engage and inform your readers without any professional assistance.
Content writing basics with AI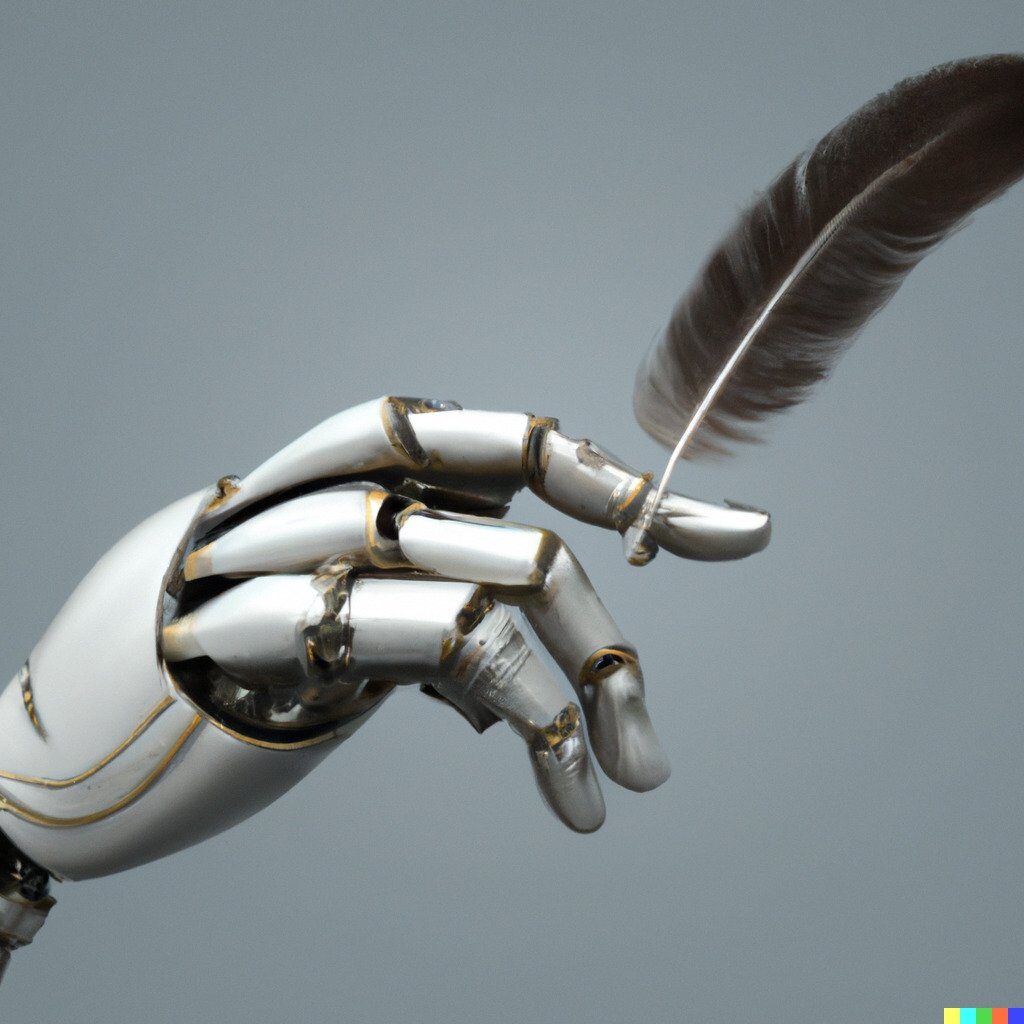 If you're new to content writing, or even if you're a seasoned pro, there's always room to learn more about the basics. And with the rise of artificial intelligence (AI), there's even more to learn! You can make use AI-powered tools that can help you with everything from keyword research to optimizing your content. By using these tools, you can save yourself a lot of time and effort while still producing high-quality content.
neuroflash is just one example of how AI can aid you in the content creation process. The AI text generator can quickly and efficiently write original and creative content for you. All you need to do is provide the AI with minimal information on your content and come up with some keywords that you want to use in the text and voilà: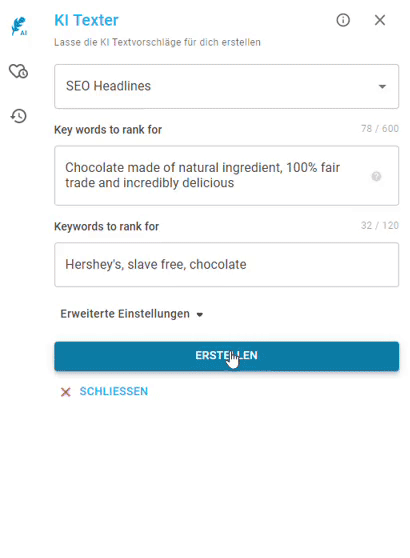 And with its special SEO feature, you can even make sure that all your new AI generated content is sufficiently optimized and will rank high in the search engines:
Common questions & answers
Content writing is the act of creating content for a website or other publication. Content writers produce the content for many different types of websites, including blogs, news sites, and product descriptions.
What are the skills required to be a content writer?
Some skills that are required to be a content writer are the ability to write clearly and concisely, as well as being able to come up with new and interesting ideas. Additionally, good research skills are important in order to be able to write about topics that are new to you.
What are the basics of content writing?
There are a few basics that all content writers should keep in mind: understanding your audience, writing for SEO, and creating catchy headlines. Audience: Who are you writing for? What do they want to know? How can you help them? Keep your target reader in mind with every piece you write. SEO: Search Engine Optimization is key for getting your content seen by readers. Use keywords throughout your piece, and make sure your title and meta descriptions are appealing. Headlines: A good headline will make or break your article. Write something attention-grabbing and accurate that will make people want to click through to read more.
That depends on several factors, such as the size and complexity of the image. Usually, it takes a few seconds to a few minutes.
Write in a clear, concise, and easy-to-understand manner.

Keep your sentences and paragraphs short.

Use headings and subheadings to break up your text and help readers navigate your content.

Use bullet points or numbered lists to highlight key points.

Use images, infographics, and videos to break up your text and add visual interest.

Always proofread your content before publishing it.
If you're new to content writing basics, or just looking to brush up on what you already know, these tips should help you get started on the right foot. Remember that clear and concise writing is key, and always proofread your work before hitting publish. With a little practice, you'll be churning out great content in no time!